WWE update: John Cena may snuff out Brock Lesnar vs Roman Reigns Wrestlemania 34 match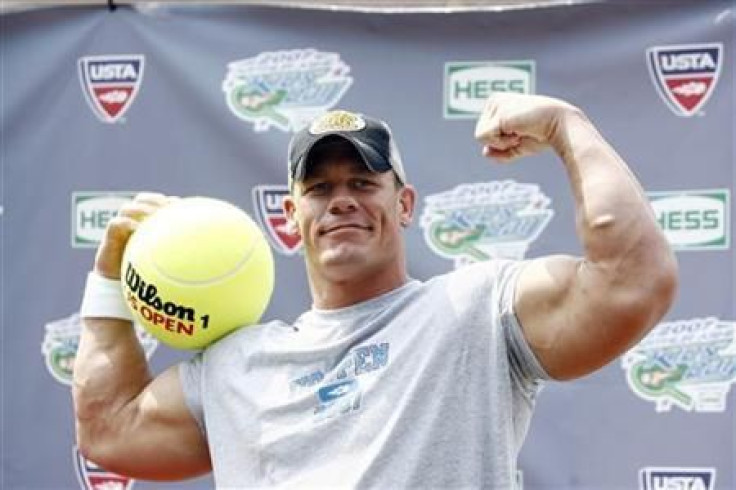 John Cena has yet to surface, though word out is that the Cenation leader will likely target Jinder Mahal. Nothing has happened so far, with Randy Orton still hot on the tracks of the reigning WWE SmackDown champion.
As mentioned in a previous post, John Cena could end up promoting the United States vs the world angle. It is a storyline he previously did with Rusev, and most fans know how things turned out for the "Bulgarian Brute." A safe date to see it kick off would be the Fourth of July, believed to be the perfect time for the 38-year-old to return.
That is about a week away, and the possibility of seeing Cena do that is plausible. But what if the WWE creative team decides to go in a different direction? How about doing a cross-brand feud that would involve Roman Reigns? While that could also be possible, it complicates a lot of things moving forward.
Reigns is once again tied up with Braun Strowman, a feud that seems never-ending. While the "Monster Among Men" does have a score to settle, the question is: how long will the WWE keep them jostling? The storyline seems to favour Strowman, with the "Big Dog" toning down his run until the timing is right.
Wrestlemania 34 may be a long way out, but the belief is that there will be another Roman Reigns vs. Brock Lesnar match. The WWE Universal Champion will be on the line, something that will hopefully render a winner this time around.
That colossal clash is still far off, so the WWE could feasibly pit Cena and Reigns for the meantime. The fact that both stars are on separate brands makes it harder to depict. That is, unless Cena makes a jump to WWE Raw. Right now, that is more of a speculation than a reality, though the WWE has done it before.
It would not be the first time Cena and Reigns would cross paths. It could suffice for now. The WWE is, after all, focusing on the new faces for Raw and SmackDown. Reigns and Seth Rollins have taken a step back, so adding some colour to the sidelights in an effort to add drama could work. But would it affect the big Wrestlemania 34 clash between Reigns and Lesnar?
The answer to that may depend on the WWE universe reception and the ratings. If the storyline turns out great, expect some changes to the Wrestlemania 34 card. If so, where would this leave Lesnar?
MEET IBT NEWS FROM BELOW CHANNELS