WWE: John Cena feud may push Jinder Mahal career in limbo like Rusev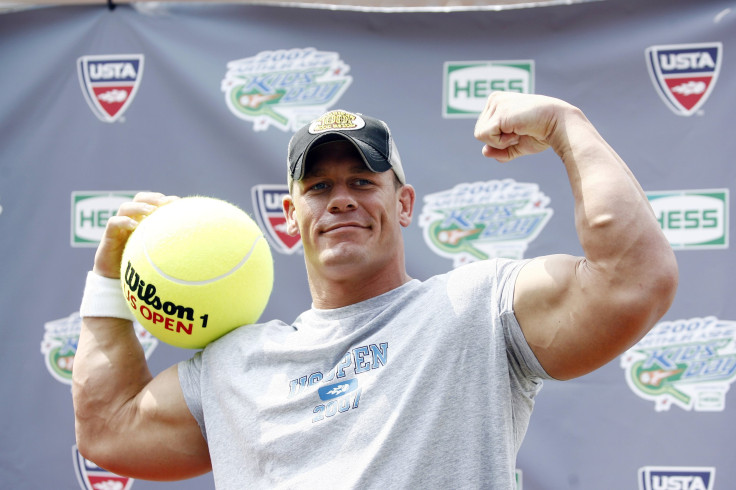 To this day, WWE critics question the move of placing the WWE SmackDown heavyweight title around Jinder Mahal's waist. The surprise win over Randy Orton at WWE Backlash has thrown the WWE Universe off course, and it appears that the gold will remain around the Indo-Canadian wrestler for now.
Mahal and Orton are scheduled to face each other again at WWE Money in the Bank this Sunday, June 18, for the WWE heavyweight title, with odds stacked on the Viper. With the Singh brothers likely to have a role in the main event, Orton could pull off a win but without the title in tow.
Worse, there could be a disastrous aftermath. For those following the WWE shows, Jinder Mahal and Randy Orton have been using tactics to get one over the other. Orton had the last upper hand when he outwitted Mahal and the Singh brothers at the June 13 edition of SmackDown. With that on his mind, it is likely that the former low-card WWE star will want more than a victory over the former WWE champion.
If a numbers game emerges, Orton could use some help from an ally. John Cena, still nowhere to be seen as of the last WWE SmackDown episode, could emerge from the shadows and come in for the save. Should that happen, it may lay credence to word that Mahal would be feuding with the Cenation leader next.
If not at WWE Money in the Bank, it could happen in the coming weeks. There are suggestions that Cena could return by the 4th of July, perfect timing for a potential "America vs. the Baddie," which the WWE has booked in the past.
Hulk Hogan did it against the Iron Sheik during the WWF era, while Jack Swagger and Cena had their share on several occasions the past years. If Cena enters the fray, it may be about America once more, where the title could be on the line. But would it be wise?
Some fans find it a recurring WWE storyline that may not pan out. That would still depend on the creative team and how they script it. Mahal could eventually hit rock-bottom should he lose the title to Cena at this point, snuffing out the intent of the push which has left most thinking.
If so, Mahal stands to suffer the same fate as Rusev. The Bulgarian Brute has struggled since losing to (ironically) Cena before, so the creative team may need to be careful in doing so – assuming they plan to strip the title and crown a new WWE SmackDown heavyweight champion.
MEET IBT NEWS FROM BELOW CHANNELS