WWE 'Money in the Bank' winner Baron Corbin leaves fans guessing when cash-in will happen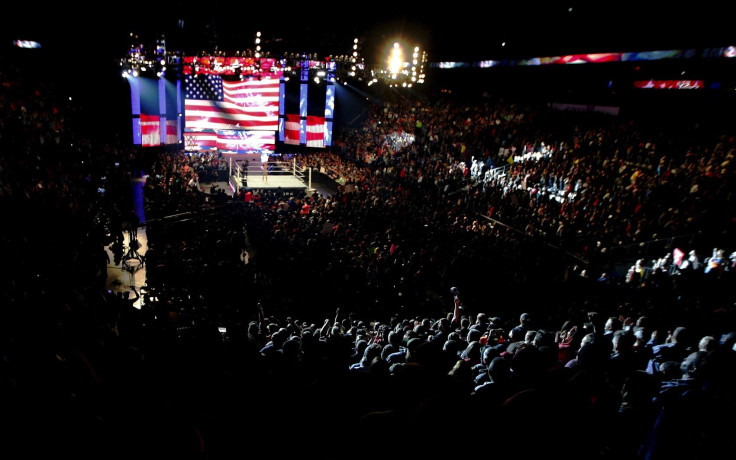 Baron Corbin has been around for a while, but he never really got the opportunity for the WWE SmackDown heavyweight title. After WWE Money in the Bank, however, the landscape has changed immensely for the man also known as the "Lone Wolf."
By winning WWE Money in the Bank, Corbin is one step closer to becoming the next heavyweight champion. So the only question right now is when. It doesn't look like he will be cashing in anytime soon, with a rising feud with Shinsuke Nakamura being built.
The rivalry between Corbin and Nakamura was evident at WWE Money in the Bank. The "Lone Wolf" attacked "The King of Strong Style" as the latter was entering the event, taking him out temporarily, according to WWE.com. Similar to most WWE scripts, Nakamura would return at some point in the match, which hints at future feuds between the two.
The 2017 WWE Money in the Bank winner may have been determined already, but expect drama brewing in upcoming shows. The June 20 edition of WWE SmackDown may show the likes of Kevin Owens, Sami Zayn, AJ Styles, Dolph Ziggler and Nakamura leading a potential replay of the WWE MOTB main event.
If not in that manner, the WWE could build on Nakamura wanting payback from Corbin - a jostle may happen either by surprise or as scheduled. In short, the Corbin vs Nakamura feud is far from over – something that may stay that way until the path is cleared for a WWE title-run.
In another card for WWE Money in the Bank, Jinder Mahal unsurprisingly kept the heavyweight title with a repeat win over Randy Orton and with the help of the Singh brothers. Even with the support "The Viper" had from WWE legends, the "Modern-Day Maharaja" still came out on top.
It remains to be seen what lies ahead, though Corbin cashing in against Mahal may be a bit far-fetched. Only if Mahal would be left in a dire situation. As mentioned in a previous post, John Cena could be that guy if Orton is moved to another storyline.
If that should be the case, Corbin is unlikely to cash-in his WWE Money in the Bank briefcase for now. It could take some time, maybe even Wrestlemania 34. The only thing certain now is that he will be the next WWE champion – the timing of which is expected to happen at the time WWE fans would least expect it.
MEET IBT NEWS FROM BELOW CHANNELS