WWE news: Jinder Mahal heavyweight title reign sends shockwaves, Randy Orton rematch expected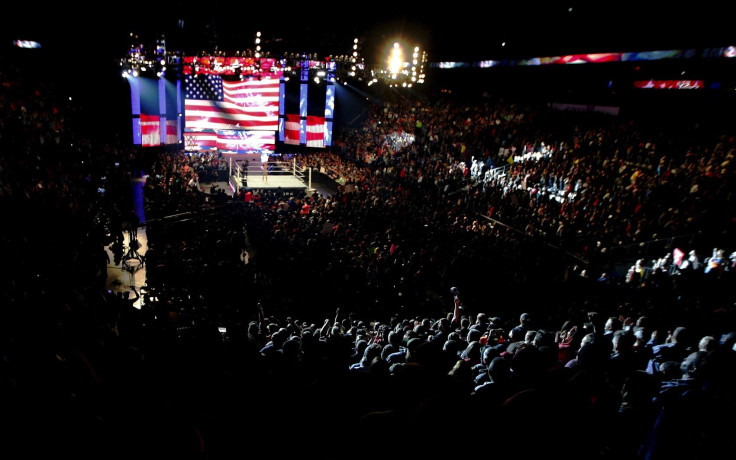 Indian wrestler Jinder Mahal may have gotten the biggest push of his career, wresting the heavyweight title from Randy Orton at the WWE Backlash pay-per-view. The development came as a surprise to most, considering that the blue brand was filled with talent who could succeed "The Viper" as champion.
Shocking as it may, the WWE universe is interested to see where SmackDown is headed with "The Maharaja" as champion, WWE.com reports. The push drew both positive and negative feedback, mostly covering the star power Mahal had to offer. Then again, the WWE need to develop new stars in the mix to expand its talent. Hence, it sets up a curious WWE SmackDown show happening this May 23.
Mahal's twist of events
For those following the WWE, Mahal faced a period of uncertainty. This was in reference to the time he was still on WWE Raw, where he drew flak for injuring Finn Balor last month.
On April 10, Mahal and Balor faced off but an elbow strike to the head may have inadvertently gone wrong. The former Universal champion reportedly suffered a concussion. Such eventually raised questions on steroid use.
Mahal eventually sent to SmackDown after the incident, although "The Maharajah" hardly got any attention. That was until he started winning, en route to the main event card at WWE Backlash. Through that period of uncertainty, it seems the 30-year-old weathered the storm.
How long will Mahal's title reign last?
With an unusual WWE star reigning as champion, most are now wondering what lies ahead. A lot of that should be made clearer at WWE SmackDown, where Orton is expected to demand a rematch.
It could happen right then and there, or perhaps at the next pay-per-view. But will it be one-on-one, or will there be a new player crowding Mahal and Orton?
Will Jinder Mahal's faction last?
Mahal is undoubtedly a strong and gifted wrestler, though he has been getting a lot of help from the Singh Brothers. The presence of Sunil and Samir Singh should factor in future matches, meaning Mahal could be holding on to the gold for a long time.
WWE stars in the past enjoyed that privilege, particularly Seth Rollins with "The Authority." He was surrounded by several stars, though the Singh Brothers bring to mind Jaime Noble and Joey Mercury.
The only difference is that "The Maharajah" doesn't have a powerful backer like Triple H or Stephanie McMahon, but anything could happen moving forward. There could be alliances formed as well – possibly stars who have not been doing well on their own. Lots of twists should take place starting with the May 23 edition of WWE SmackDown.
MEET IBT NEWS FROM BELOW CHANNELS