WWE News: Dean Ambrose and Renee Young have tied the knot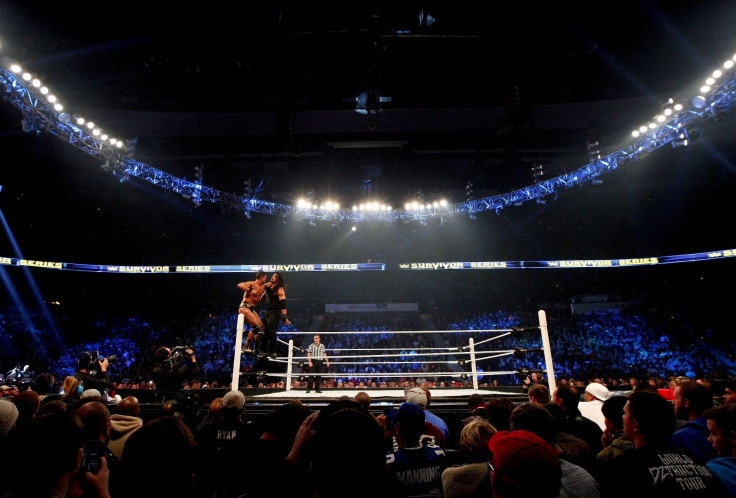 Most know that WWE Intercontinental Champion Dean Ambrose and Renee Young are a couple and would most probably end up getting married at some point in the future. Thanks to some eagle-eyed fans, it has been hinted that the two have taken their relationship to the next level.
Ambrose was one of the WWE stars to move to Raw with the segment alongside The Miz and Maryse. Though most viewers would pay more attention to the script, someone singled out something different on the Lunatic Fringe's left hand, Cageside Seats reported.
He had a ring that looked nothing like the ordinary. It could be props, or something he regularly wore without most noticing. But when "Talking Smack" aired, the finger bling turned out to be something new; the cat was out of the bag.
Renee Young was put in a spot, egged on by guests Dolph Ziggler and Kevin Owens to share the news. Dolph turned the tables on Young, asking what was wrong with her fingers.
Owens turned up the heat when the United States champion congratulated her. SmackDown general manager Daniel Bryan and Commissioner Shane McMahon eventually got into it, and Young was in a spot. Seeing how she was busted, Young eventually sent a tweet saying, "Marriage is nice. Thanks for all the love."

The bust on the marital status of Renee Young and Dean Ambrose is indeed great news, though most probably had an idea in the first place. Regardless, both seem to be doing pretty well.
For Ambrose, the move to Raw should be fresh lease, considering he hardly hit it well on team Blue. He was one of the popular stars before the WWE brand split in 2016, but his new run could be harder. He joins the Red brand oozing with talent that includes former Shield buddies Seth Rollins and Roman Reigns, plus big names like Brock Lesnar, Finn Balor and Bray Wyatt.
More importantly, it will be interesting to know who he ends up tangling for the Intercontinental title. His first match since the WWE shake-up was against United States champion Kevin Owens, something focused more on the "Prizefighter" feud with Chris Jericho. Owens was eventually sent to WWE SmackDown the following night, Philly.com reported.
WWE Payback happens on April 30 so Ambrose will likely defend his title. But the question now is: against who? There are several possible scenarios. That includes Samoa Joe, Seth Rollins, Finn Balor or even "The Miz."
Most of that should be answered this Monday, April 17 when WWE Raw unravels. WWE fans who want to see that episode can do so via the WWE Network.
MEET IBT NEWS FROM BELOW CHANNELS