WWE news: Bray Wyatt vs Matt Hardy is a disturbing match which could be happening soon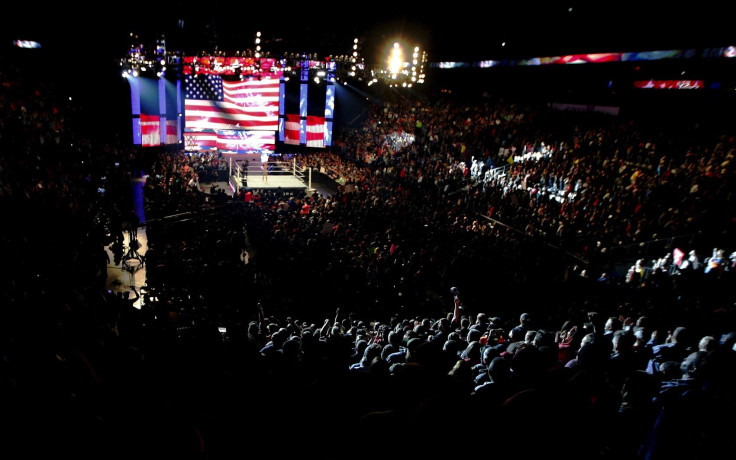 WWE star Bray Wyatt is one of the many uncanny stars on the Raw stable that most are rooting for. His supernatural persona has been widely accepted, so a sensible opponent would be one of the same nature. A name that comes up is the "Broken" Matt Hardy.
It is a match most have been contemplating in the past. Seeing, however, how Matt Hardy was seemingly satisfied with Impact Wrestling, the only way for that to happen is for the "Broken" one return to the WWE fold.
As most know, all has gone down after a contract dispute between TNA and the Hardy Boyz. Matt and Jeff returned at Wrestlemania 33 and immediately became the WWE Raw tag team champions.
The two have created quite an impact, dazzling fans with their iconic daredevil moves. The Hardy Boyz are set to meet the powerful duo of Cesaro and Sheamus at WWE Extreme Rules in a steel cage match with tag team belts on the line.
So how will a Bray Wyatt vs Matt Hardy scuffle ensue? The only way is for the Hardy Boyz lose the titles and get the push in the singles competition. The WWE needs to be careful in doing so, since the last time didn't exactly render good results. In fact, it could be seen as a reason why the stars of both Matt and Jeff fell out.
While it remains to be seen how the match pans out, Wyatt will have his own fight to worry about. He is set to participate in the Fatal 5-Way match, with the winner earning the right to challenge reigning Universal champion, Brock Lesnar.
Wyatt could pull off a win over the rest and get the chance to face the "Beast Incarnate." If not, he could divert his attention on the Hardys, particularly Matt. It seems that he made it clear on a Twitter post, intruding on the social media trash talk between Matt and Cesaro. Could this be a sign of things to come?
The only way a supernatural-backed match will happen is if the "Eater of Worlds" sticks his nose in Matt Hardy's business. The WWE could turn to an injury storyline, giving Jeff Hardy some time off. With a steel cage match, that is pretty much doable.
If so, it will be an interesting feud between two uncanny individuals. A Bray Wyatt vs Matt Hardy match has been long awaited, and if all goes according to the script, it may be just around the corner.
MEET IBT NEWS FROM BELOW CHANNELS