Women still outnumbered in top medical positions by men with moustaches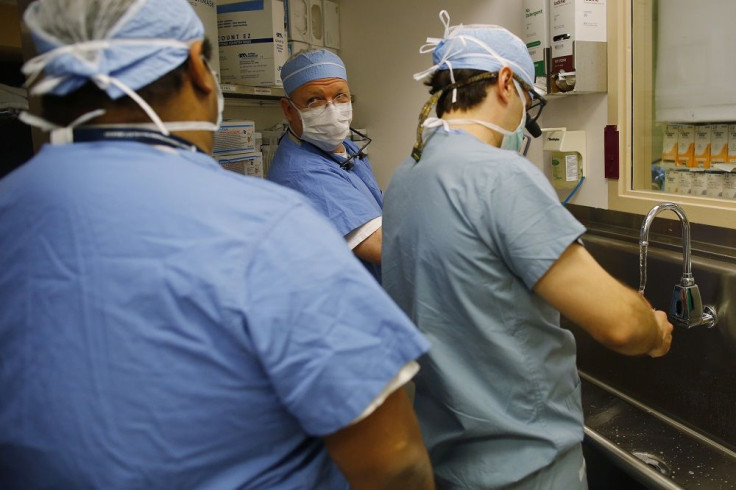 Men with moustaches outnumber women in top medical positions. The new study is published in the British Medical Journal on Dec. 16, showing how sexism in Science and medicine is still prevalent.
"We defined a mustache as the visible presence of hair on the upper cutaneous lip and included both stand alone mustaches," the researchers wrote. "Department leaders with facial hairstyles that did not include hair on the upper lip were considered not to have a mustache. We evaluated each leader for the presence of facial hair regardless of sex."
The researchers observed 1,018 medical department leaders and found that only 190 men have moustaches. Still, they outnumber the 130 women holding top medical positions. Only five specialties have more than 20 per sccent women department leaders, comprising of obstetrics and gynaecology, paediatrics, family medicine, dermatology and emergency medicine.
"The lack of women in leadership roles in medicine is well-documented," study's author Mackenzie Wehner stated. "Despite the eccentricities of the study, our results show that even when you focus solely on men with mustaches - which are rare - women are still outnumbered across various specialties."
"The number of women in medicine has increased significantly since the 1960s, with women now accounting for nearly 50 per cent of U.S. medical students," the researchers add. "The proportion of women in academic medicine is still low: only 21 per cent of full professors are women."
.HealthWorkforce Australia reported that 64 per cent or 46,750 doctors were men, forming the greatest proportion of working doctors in 2009. Thirty-six per cent or 46,750 doctors were women. However, the number of females is increasing, reflected by the increase from 29 percent back in 1999 to 36 per cent in 2009. By 2025, the institution estimates that 42 per cent of the medical workforce will be comprised of women.
Contact the writer at feedback@ibtimes.com.au or tell us what you think below.
MEET IBT NEWS FROM BELOW CHANNELS