'The Witcher 3' Blood and Wine DLC to release around E3 2016, land mass and new Gwent card additions revealed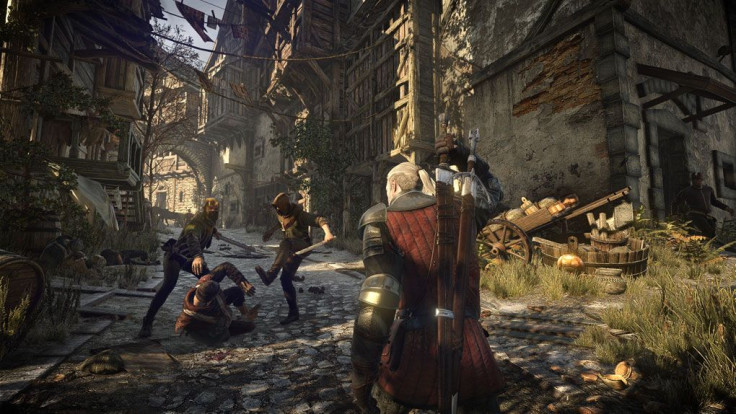 It's not unknown that the conclusion to Geralt's journey in "The Witcher 3" will be biggest to date. This means that the upcoming expansion, Blood and Wine, will have a lot of content and story to it.
While the developer has been coy about what exactly gamers can expect, a new interview has shed light on what they can expect in terms of the added region that can be explored.
Reported by Gamingbolt, the developer had told German publication that the landmass with the new expansion will be as big as all of the Skellige Islands combined. This is a pretty impressive feat, and one that most players will understand when looking at the scale of all of the Skellige Islands in the game.
One Reddit user Pawel95 has written down the translated notes of the interview. Other things of note in the interview is how the developer is planning to release it before E3 2016. As far as the actual game is concerned, it does not seem like CD Projekt Red is considering any remaster of the previous "Witcher" titles. Similarly, there are no plans to have a retail version that gives all of the three "Witcher" games in one package.
However, they have not yet ruled out the idea of rolling out a GOTY edition for "The Witcher 3." If possible, this version will include all of the patches, DLCs and expansions that have been rolled out so far. Still, there's no confirmation for this yet, as the developer has not yet finalised any plans.
Recently, CD Projekt Red has also confirmed that there will be more Gwent cards added to "The Witcher 3." These additions will come together with the Blood and Wine expansion.
According to GamesRadar, the developer has announced at the PAX East panel four new cards to be added to the game. While there were not a lot of details divulged during the event, there was one card that was touched on at the panel.
As per the source, there will be a Mushroom card, which has the power to transform berserker units into bears. The other three cards are said to include a boat, a special new character and the Golden Cockerel.
GameSpot also managed to obtain a new image, which was exclusively revealed to the forums members. Marcin Momot has confirmed on Twitter that the image, which is quite a gory sight, is an official one for the Blood and Wine expansion. The image is an apt allusion to the expansion's title after all.
More information is expected to be released come May. Hopefully, the reveal will also include some more details on the new Gwent cards.
MEET IBT NEWS FROM BELOW CHANNELS