'Winds of Winter' delay: Fan strongly defends George R. R. Martin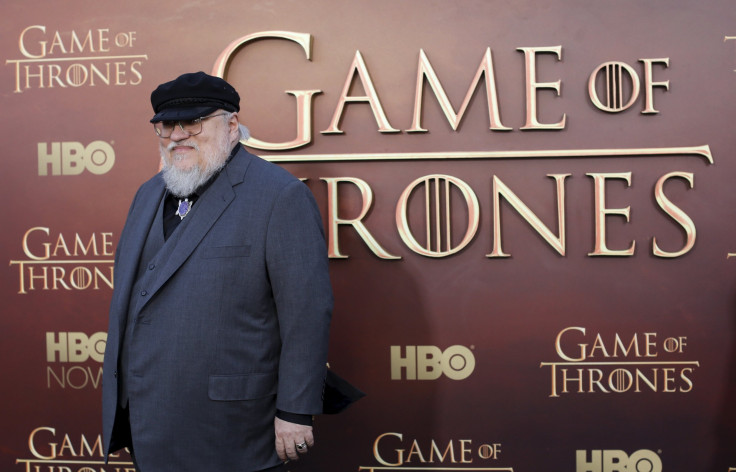 While the frustration at the delay in the release of "Winds of Winter" is understandable, some unkind online remarks directed towards George R. R. Martin have been unfair. One fan has now come out to strongly defend the author.
There is apparently a meme doing the rounds that suggests Martin hasn't written any new material for his upcoming book. The author has indeed been busy with his "Wild Cards" series and the new TV shows he is working on, but does that mean he didn't write much for "A Song of Ice and Fire"? In a lengthy post on Reddit, one fan decided to take on the critics, and provide "proof" that the author has been busy working to complete the upcoming book.
The fan begins with a list of chapters that were pushed from "A Dance with Dragons," which were written before 2011. These chapters will be the starting point for Martin for the next book. So far, there have been 8 confirmed chapters that were cut and moved.
Martin very rarely comments on the progress of "Winds of Winter," but some fans apparently feel that the author may be lying. The Reddit post points out that there is no evidence to suggest this. Some people get the feeling the author has completed the book, when he writes a positive post or expresses his confidence of completing it soon.
The fan shared links to various posts by the author, in which he talked about the progress of the book. There is also a post from his publisher, which revealed that Martin has to show the progress of his work by submitting a few chapters in order to get the contractual payments.
Martin has shared a few sample chapters with his publishers, but he has had conversations about many other chapters that he has not shown them yet. His publishers will be closely following his work, and will be eagerly waiting for the manuscript because the release of the book is expected to be one of the biggest events in the industry.
With this post, the fan hopes to put to rest all the unhelpful memes about Martin not having written new material for "Winds of Winter" after "A Dance with Dragons." The author is hopeful of completing the book this year, but it should be noted that he has missed his self imposed deadlines many times before. However, many fans agree that the author has never lied to the fans and hasn't been dishonest about the progress of the book.
MEET IBT NEWS FROM BELOW CHANNELS