Will Smith teases first 'Aladdin' poster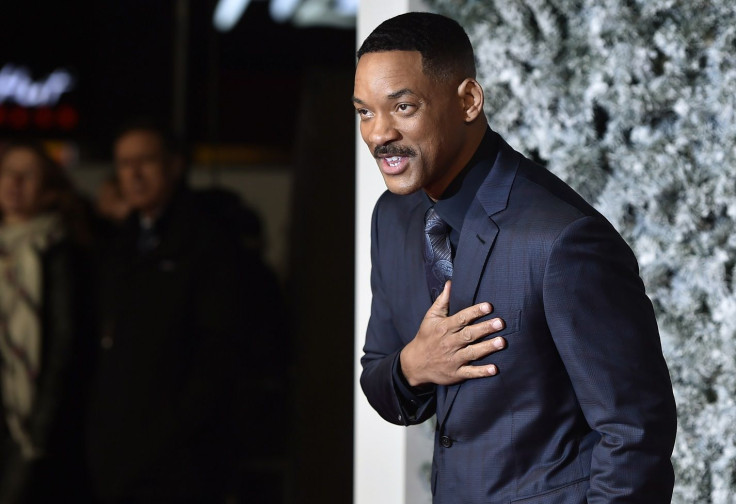 Will Smith has teased the first poster of his upcoming live action film "Aladdin." The actor shared a picture of the magic lamp online on social media. With the promotion for the movie starting, more pictures and details can be expected in the coming weeks and months.
The picture that Smith released online [see below] shows a golden lamp sitting on a rock. The lamp has an interesting design, and the picture hints at the magic of the object. There is smoke coming out of the lamp, suggesting that there's something waiting to come out.
Smith plays the role of Genie in the film, a character who is trapped inside the magic lamp. "LEMME OUT!! _ Can't wait for y'all to see Me BLUE! :-)" Smith wrote in his post.
The film is a live action remake of the 1992 Disney movie, and it remains to be seen if the producers have made any changes to the original story. The fans will get to see some of the familiar characters from the cartoon in the upcoming movie.
Mena Massoud plays the titular role of Aladdin in the film. Naomi Scott plays Princess Jasmine. The main villain will be Jafar (Marwan Kenzari), the evil minister who plots to get more power and one day rule the kingdom.
The foul tempered, spoiled prince Anders (Billy Magnussen) is another character from the cartoon who will be seen in the film. Navid Negahban will be playing the role of Sultan.
The plot should be about how the street rat Aladdin gains power from Genie and turns into Prince Ali. His dream is to get married to Jasmine.
The owner of the lamp gets only three wishes. "Choose wisely," the poster that Smith released says, along with a mention of the month in which the film will be released. The movie will be out by May next year.
Credit: Will Smith/ Instagram
MEET IBT NEWS FROM BELOW CHANNELS