Walmart asks vendors to cut prices on Chinese made goods, wants to offer reduced prices to customers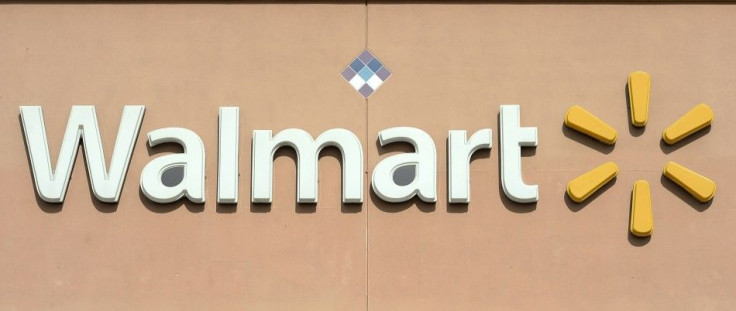 Walmart Stores is reportedly exerting pressure on its suppliers to cut prices of goods produced in China. This is to help the retail giant in passing on the benefit of yuan's devaluation to customers in the form of reduced prices.
The retail giant is talking to more than 10,000 suppliers worldwide, seeking 2-6 percent reduction in the costs of general Chinese goods such as apparels, beauty products, shoes and electronics. With almost US$500 billion (US$711 billion) in annual sales, Walmart wields tremendous sway over its vendors.
The company apparently wanted the suppliers to share the savings from currency headwinds in China and offer customers the lure of lower prices. In August, the Chinese government devalued the currency nearly two percent to boost domestic growth and make exports cheaper. However, the move did not calm the investors and markets in turmoil, due to a global slowdown.
The weaker currency has now made China's exports cheaper against the stronger dollar. The yuan is down almost 2.9 percent against the dollar. Walmart is obviously trying to use its bargaining power and distribution muscle to persuade suppliers and add more traffic to its stores.
Under pressure
Walmart has been posting disappointing results for the past several quarters due to sluggish U.S. sales. It delivered weaker results in the second quarter of fiscal 2016. Rising costs and lower margins at Walmart U.S. has been taking a toll on the company's earnings.
The company also cut its fiscal 2016 earnings guidance due to lower-than-expected earnings in the quarter. Currently, the retail giant is gearing up for the holiday season and is leaving no stone unturned in making it attractive with the best deals.
Vendor agreements
Meanwhile, Walmart spokeswoman Deisha Barnett declined to comment on the reports that the company is seeking price cuts in China-made goods.
Walmart's latest overture to suppliers is an extension of the broader changes it brought in the vendor agreements recently. In June, Walmart demanded that the suppliers should pay fees to store inventory in its warehouses and extend the credit period.
Besides Walmart, other retail majors are also pursuing a similar move. A senior official with Toys "R" Us told Reuters that the company was "engaging with suppliers" for improving supply terms. Home Depot Chief Financial Officer Carol Tome also said they have identified potential cost savings from the currency's decline and is keen to leverage it.
For feedback/comments, contact the writer at feedback@ibtimes.com.au or let us know what you think below.
MEET IBT NEWS FROM BELOW CHANNELS