'The Walking Dead' season 7, episode 5 spoilers, preview: Life isn't so peachy at the Hilltop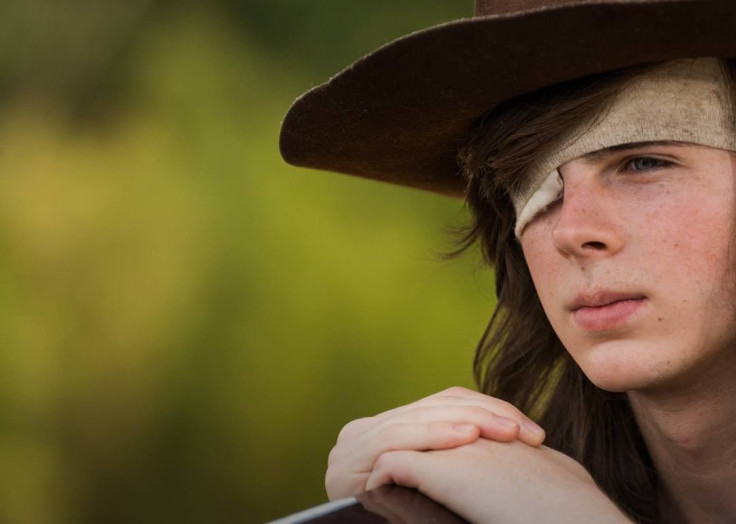 On the season 7, episode 5 of "The Walking Dead" titled "Go Getters," Maggie and Sasha try to pull through from their anguish at the Hilltop, while Carl and Enid head to the community as Simon and the Saviors claim their tribute (Walking Dead 7x05).
Spoiler alert: This preview contains plot details about season 7 of "The Walking Dead." The seventh season premiered Oct. 20. The series is available for Australian viewers to watch on Foxtel every Monday, 1:30 pm and 7:30 pm.
Fans of the "The Walking Dead" have not seen Maggie and Sasha since the premiere episode of season 7. After losing their loved ones, both women headed to the Hilltop to get some treatment and to checkup on Maggie's baby. Both of them are set to appear in episode 5, but things won't be peachy for the two at the colony.
READ: 'The Walking Dead' season 7 spoilers, theories: Daryl may have pulled a fast one on Negan; Revenge may be underway
According to Spoiler TV, a number of people at the Hilltop won't be ecstatic to see Maggie and Sasha there. Alexandrians promised the Hilltop community to get rid of the Saviors, but they failed miserably. Instead of being taken care of, Maggie and Sasha will be scrutinized by the colony. Viewers of "The Walking Dead" will also get to know the condition of Maggie's baby after everything that Negan has put her through. Unfortunately, one character will be referring to the baby as a "mistake."
Watch "The Walking Dead" season 7 episode 5 preview: "Go Getters"
The Saviors are also dropping by the Hilltop, with a new "Negan" presenting himself to the colony. This could very well be Simon, since he is shown on the episode preview bossing the Hilltop people around. Jesus is also set to return in episode 5 and it is expected that the installment will shed some light on his character.
The season 7, episode 5 of "The Walking Dead" will also highlight Carl and Enid in Alexandria, as well as outside the walls. While several Alexandrians will be out to hunt for Saviors, the two will have a different agenda and some alone time together. Fans can expect some lip action involving these two before they find something unanticipated that will surprise viewers.
MEET IBT NEWS FROM BELOW CHANNELS