Victoria Coronavirus Cases Hit Single Day Record-High Of 317; Two More Deaths Added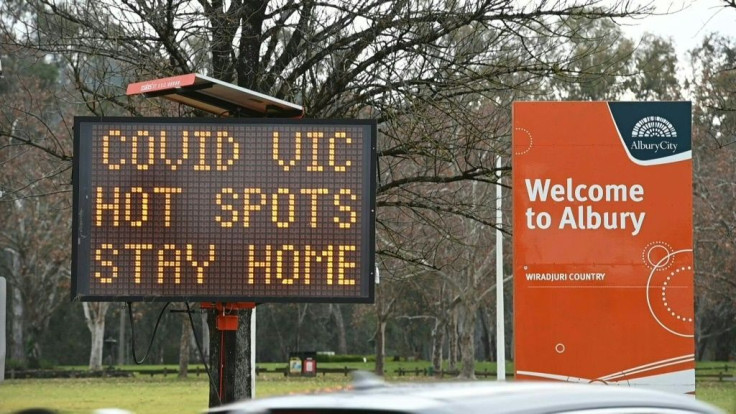 Victoria state has hit a new record-high in single day coronavirus cases, tallying 317 new cases over 24 hours from July 15 to 16. This is the highest single-day spike in any Australian state thus far.
The COVID-19 pandemic continues to batter Australia's second most populous state as it recorded an unprecedented surge in case numbers Thursday. The jump comes just a week after Melbourne was put on lockdown following multiple community transmission cases in the city.
The figures have been on the rise since last week, with cases averaging in the 200s since Sunday. This, however, is the first time it has hit the 300-level. Two people in their 80s have also died, bringing the total death toll to 29.
Despite the already discouraging news, Chief Health Office Brett Sutton says the state has not seen the peak of the pandemic yet.
"We may still not have hit our peak," Sutton told reporters. "It's a big number. It needs to turn around."
Premier Daniel Andrews said the spike doesn't necessarily mean the state needs to move to stage four of restrictions. He says the results of stage three have yet to reflect.
"We have made the point that with these stay-at-home restrictions only a week old, it will take some time to bring stability to the numbers and start to see a pattern where they are driven down," said Andrews, The Age noted.
"The life cycle of this virus means that actions you take today, the impacts ... are not clear or well known or understood or reflected in data for at least a week, and to be safe, really, two weeks' time. That's why this is a six-week stay-at-home lockdown. That's three full life cycles of this virus."
Aside from Victoria, New South Wales also recorded 15 new cases. In total, as of July 16, 3:00 p.m. AEST, there are 10,810 confirmed coronavirus cases in Australia and 113 deaths. There are 114 hospital admissions, 109 being in Victoria. Australia Department of Health data shows 30 cases in ICU, 29 are in Victoria.
MEET IBT NEWS FROM BELOW CHANNELS