Valentine's Day 2018: Films on Netflix Australia perfect for the love month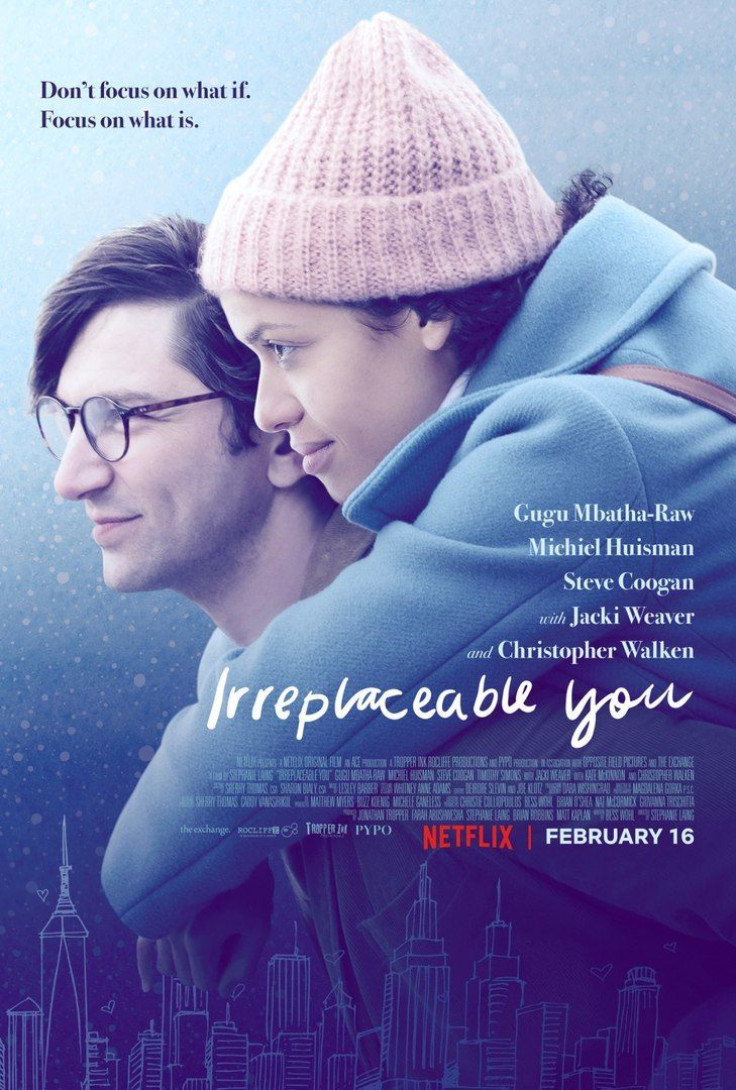 The Love month is here and Valentine's Day is fast approaching. And while the occasion is rife with couples – and singles – looking to spend the day at somewhere special, some people prefer to just "Netflix and chill." For those who want to stay at home in front of a television next week, here are a few romantic movies showing on Netflix Australia.
When We First Met (2018)
Airing from Friday, Feb. 9, this US romantic comedy is a second-third-nth chance at romance with a time-travelling twist. Noah Ashby (Adam DeVine) is a nice guy who met the girl of his dreams (Alexandra Daddario) but has been relegated to the friendzone immediately after they spent a fun night together. Three years on, Avery Martin announces her engagement to her boyfriend (Robbie Amell). Noah wonders what he did wrong one night at a photo booth, wishing he could go back in time to make Avery fall in love with her. He gets the unexpected chance to travel back in time three years ago to alter his fate over and over again, each time with different results.
The film is yet to air on Netflix, but with Daddario ("Baywatch"), Amell ("The Flash") and DeVine ("Pitch Perfect") in the cast, it sounds like a fun movie to watch. Not to mention a "Groundhog Day" formula for romance might not be original, but it's a promising premise.
Anatomy of a Love Seen (2014)
One of the heavier dramas on this list is the 2014 drama "Anatomy of a Love Seen." The film tells the story of two actresses, Zoe (Sharon Hinnendael) and Mal (Jill Evyn), who were cast in a film as lovers. The two fell in love during the film shoot. All seemed to be working well until Mal left Zoe without apparently good reason. When the film was granted a television option, the producer calls the former lovers again to recreate their love scene.
An engaging film from start to finish, "Anatomy of a Love Seen" is a slow burn. The intensity of the characters' emotions, from anger and fear to tension and passion, makes the film a beautiful, raw thing to watch. The performance of its two main stars was lauded by critics and viewers alike as well.
Something Borrowed (2011)
In this American rom-com film based on Emily Giffin's book of the same name, the heroine is the other woman. Rachel (Ginnifer Goodwin) has had a crush on her friend Dex (Colin Egglesfield) since their law school days. But he ended up dating her best friend, Darcy (Kate Hudson), instead. After having too many drinks on her 30th birthday, Rachel and Dex slept together, waking up to her horror that she has betrayed Darcy. Although they initially tried to avoid each other, Rachel and Dex admitted that they have been in love with each other for so long.
The film, which also stars John Krasinski as the guy friend, shows a different perspective of a love triangle where the audience will tend to root for the other woman. It hasn't scored high with critics, but it's an enjoyable enough a romantic film to watch on Valentine's Day.
The Incredible Jessica James (2017)
A Netflix original, "The Incredible Jessica James" stars in the title role Jessica Williams, who was a correspondent at the American news satire "The Daily Show." In the film, Jessica is an independent woman hoping to find love on Tinder. When her friend set her up on a blind date with Boone (Chris O'Dowd), Jessica and Boone unexpectedly hit it off even after starting their date on a bad note. The film follows the two falling in love with each other but with a few snags on the way.
It's not the more popular "Jessica Jones," but Jessica James still is still an entertaining watch. It's a light-hearted film but with not lacking substance. It's refreshing to see a female lead knowing her worth and being confident and unapologetic about it.
Me Before You (2016)
Quirky Louisa Clark (Emilia Clarke) has a positive outlook on life, despite losing her job at a local café and being a breadwinner for her family. She is then hired as a caregiver of Will Traynor (Sam Claflin), a successful and wealthy man who once led an active lifestyle until a motorcycle accident left him paralysed. Louisa's underestimation of herself and Will's bitter resentment of his fate get them off to a bad start, but they both learn how to live away from each other.
Based on Jojo Moyes' novel of the same name, "Me Before You" isn't a typical love story. Viewers should be warned that despite having numerous funny moments, this is truly a tearjerker. It is also controversial, with people from several countries, including Australia, protesting the film because of its alleged underlying message about disability and euthanasia.
Irreplaceable You (2018)
Abbie (Gugu Mbatha-Raw) and Sam (Michiel Huisman) started their love story as children but might end it earlier than they want when Abbie is diagnosed with terminal cancer. With a restricted lifetime, Abbie begins the search for her replacement as Sam's new love.
This one is coming after Valentine's Day, on Feb. 16, but it's still the perfect way to spend Friday night. The trailer looks equally charming, poignant and funny at the same time. And with a solid supporting cast (Christopher Walker, Kate McKinnon and Steve Coogan), this is a promising film perfect for date night with a special someone or for a chick flick night.
MEET IBT NEWS FROM BELOW CHANNELS