Top gaming tech at CES 2016: Lenovo's Ideapad Y900, Logitech's updated G502 Proteus Spectrum, Tobii's Eye-Tracker, HTC's upgraded VR tech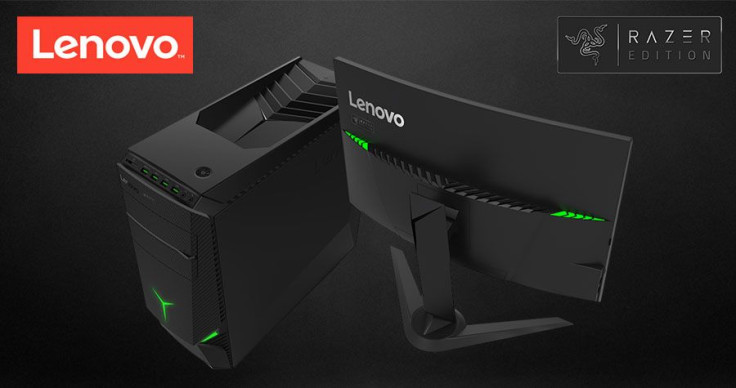 The Consumer Electronics Show 2016, more aptly known as CES 2016, has already kicked off. Already, there are a few new technologies and innovations that took the stage.
There are, however, a few standout announcements and revelations that will excite avid gamers. From the main meat of virtual reality devices to new gaming laptops and accessories, there are a lot of new updates that gamers may want to sink their teeth into with the first tech show to open 2016.
Lenovo's powerhouse gaming laptop, Ideapad Y900
Lenovo turns up the notch for gaming with its newest gaming laptop, the Ideapad Y900. Packing a lot of features and specs suited for the hardcore gamer, the newest Lenovo gaming laptop is aiming for those who take their games seriously.
Some of the notable features include the Windows 10 OS, a 17.3-inch IPS display with anti-glare and full HD resolution, Intel's 6th generation quad-core Skylake Core i7-K series, 4GB Nvidia GTX980M, varied RAM options of up to 64GB DDR4, 1TB HDD storage, a 90Wh battery and varied ports. Of all the features however, Windows Central noted that the Ideapad Y900 has the specialised one touch turbo button that boosts performances for most features with just one button. The entire package weights 10.1 lbs, and will start shipping in June starting at US$199 (approx. AU$279).
Razer, Lenovo Thin Desktop, the Yoga 900S
Apart from the gaming laptop, Lenovo has also partnered with Razor to provide another thin computer, this time a desktop that dubbed as the Y900 Razer Edition. Digital Trends reported that this is another gaming PC from the Chinese manufacturer,
The powerful device boasts the sixth-generation Intel Skylake i7 CPU with up to 32GB of DDR4, 256GB of SSD storage, a GTX 970 video card and more backup space via a secondary hard drive. As the Razer Edition, it also comes with the Black Widow Chroma Keyboard and a gaming mouse dubbed as the Razer Mamba Tournament Edition, to keep players wired and ready for gaming combat.
The entire set of the Y900 RE and its accessories will cost US$2,300 (approx. AU$3,225). Its release date is still in June.
Upgraded Logitech G502 Proteus gaming mouse
The gaming mouse from Logitech has received an upgrade in terms of its customisable lighting. The G502 Proteus Spectrum now has RGB control so that players can choose from over 16 million colours found in the software. IGN stated that this can either be in the form of a particular colour or a cycle of colours as lighting effects. There is also even an option of disabling the feature for those who don't want to be bothered with any lighting.
The weights of the mouse can also be adjusted to suit the user's preference. All in all, the main look of the Logitech G502 Proteus Spectrum has been retained, especially with its rubber-grip sides.
Eye-tracker from Tobii
The eye-tracking technology from Tobii has also been marked for more games in 2016. Following its use in "Assassin's Creed: Rogue," it will now also be on another AC title, "Assassin's Creed Syndicate" and "Tom Clancy's The Division," PC World reported.
The main point of Tobii's eye-tracking technology is to allow players to aim weapons and conduct other actions using the direction of their eyes' gaze. Tobii has even provided an insight on how it will function in "Assassin's Creed Syndicate," wherein overexposure of a scene can occur with the play of light onscreen.
HTC Vive VR headset
The big ringers in the virtual reality game has always been Oculus Rift and Sony's PlayStation VR. However, fans who have been on the lookout for the Taiwanese company's progress on its own VR tech headset will not be disappointed at CES 2016.
According to BBC, the VR headset is getting some changes and upgrades to achieve a breakthrough worthy of the delay in the Vive's launch. The source stated that the HTC Vive now has a camera system so that the wearer can still see the physical objects surrounding them. This appears to be a good safety addition to the headset. There have also been a few tweaks to the device, including a redesign of the headset, better display and revamped controllers.
Lenovo Ideapad Y900 gaming laptop (Credit: YouTube/Windows Central)
MEET IBT NEWS FROM BELOW CHANNELS