'Tom Clancy's The Division' gets another Dark Zone bug, 'Rainbow Six Siege' DLC pack patch notes detailed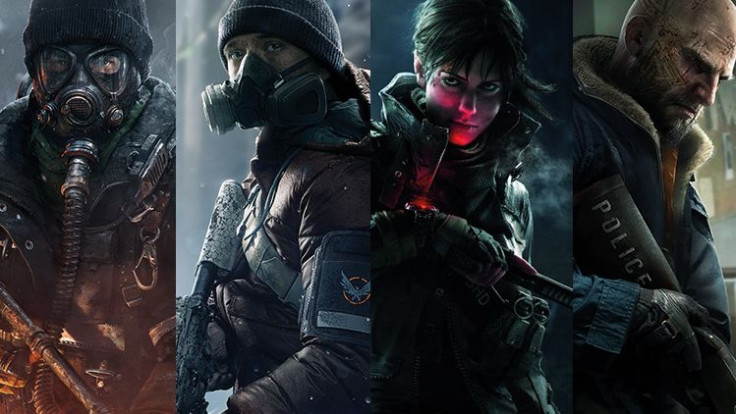 For the most part, Ubisoft has been quick to act on the flurry of bugs and glitches for "The Division." However, it appears that a bug-less free run in the Dark Zone is still a little ways away.
A new glitch sighted in "The Division" is reportedly giving players with the Stalker talent via the Sentry Gear a huge advantage in the Dark Zone. Spotted by Gamerant, the glitch is supposedly linked to the damage indicator. When a player already has all four armour pieces of the Sentry Gear, it grants the Stalker talent. This talent is useful as it marks the enemy after a player scores a headshot and increases the damage by 15 percent for 10 seconds and up to three times every increase.
Now the glitch causes stacking of said talent, as it is not reset upon player's death. So the damage stays even when the gear owner or the enemy players are killed. This results in stacked damage to a player for every time a marked player is killed over and over.
This is a fairly new bug, but Ubisoft and Massive Entertainment have been vigilant about cheaters in "The Division." Previously, the developer has announced banning several players who keep on using the exploits to progress in the game. Of course, this has not stopped players from finding new exploits.
Forbes did point out that "The Division" 1.2 patch is meant to fix a lot of the bugs currently plaguing the game. What's more, there's a new look at crafting and improved high-end drops. But this focus appears to be on improving the drops from loot, so it's expected that there will be more quality and quantity of loot to improve overall upgrades.
In any case, its other title, "Rainbow Six Siege," is looking at the Dust Line Update, which was teased by Ubisoft just recently. Expected to drop on May 11, this update will see two Navy SEAL Operators joining team Rainbow to secure Border, the new free map with the update.
According to the official website, this second major update will bring new weapon skins advanced customisation options and change of loadouts between rounds and more.
The new recruits are Blackbeard and Valkyrie. Season pass holders will get the new operators immediately via a seven-day exclusive access. Other players can unlock the operators either through Renown or with R6 Credits once the week-long exclusive access period ends.
The new map, Border, will bring Team Rainbow as an assist team to the local law enforcement to regain control of the border. Ubisoft stated that this is the most destructible and open planned map to date, as it features open air pathways combined with old and new buildings.
Rainbow Six Siege Operation Dust Line already has a trailer seen below.
"Tom Clancy's Rainbow Six Siege" DLC (Credit: YouTube/Ubisoft)
MEET IBT NEWS FROM BELOW CHANNELS