'Teen Wolf' Season 5B spoilers: Liam and Hayden run for their lives in MTV series' official sneak peek video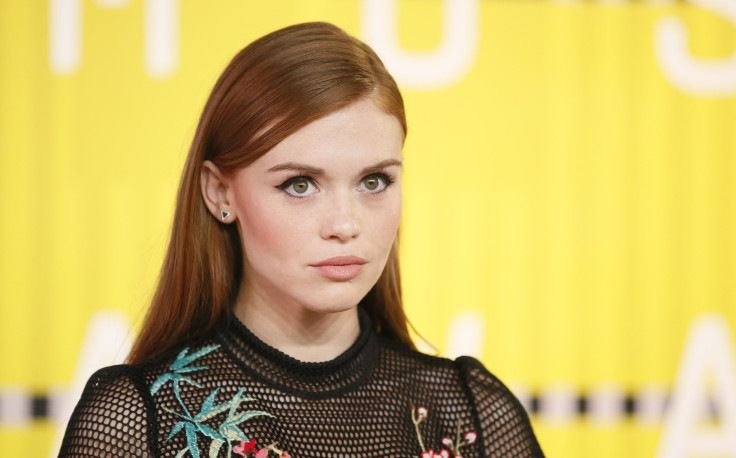 "Teen Wolf" Season 5B will kick off with a brand new episode titled "The Last Chimera" on Tuesday night, Jan. 5. MTV has released the official sneak peek video for "Teen Wolf" Season 5B to tease the fans with the arrival of the huge new threat in Beacon Hills, which the Dread Doctors call "La Bête" or "The Beast."
Spoiler Alert: This feature contains major "Teen Wolf" Season 5 spoilers.
The sneak peek video of "Teen Wolf" Season 5B begins with Deputy Valerie Clarke (Benita Robledo) driving her younger sister Hayden Romero (Victoria Moroles) to work. Hayden thinks it is not necessary for Deputy Clarke to keep an eye on her all the time but Deputy Clarke insists that she must protect Hayden especially if she went missing for days.
Deputy Clarke still has no idea that Hayden is a supernatural creature who died but came back to life as part of Theo Raeken's (Cody Christian) chimera pack. However, the latest "Teen Wolf" sneak peek video teased that Deputy Clarke will find out about the supernatural world in Beacon Hills as she sees the huge wolf-like creature while having a look inside a building.
Also read: 'Teen Wolf' Season 5B spoilers: Episode 11 synopsis teases Sheriff Stilinski's condition and Scott-Stiles friendship
The sneak peek video further teased that Liam Dunbar (Dylan Sprayberry) also showed up in the building's parking lot to talk to Hayden. However, Liam and Hayden's conversation about her death got interrupted when the huge creature stepped out of the building.
Liam and Hayden or "Layden" started to run for their lives when the scary creature spotted and hunted them down. The sneak peek video ends with the "Teen Wolf" couple trying to escape the new threat in town by jumping off a cliff.
Also read: 'Teen Wolf' Season 5B spoilers: Ryan Kelley teases more fight scenes for Deputy Jordan Parrish
Meanwhile, "Teen Wolf" cast member Holland Roden teases in a TVGuide interview the struggles that banshee Lydia Martin will encounter in the second part of MTV series' latest season. Roden has revealed that Lydia is the central piece of the puzzle but the "Teen Wolf" banshee character will try to figure out why she has been locked up in the Eichen House.
"Amplified [powers] in Lydia's case means she has to go through a lot of pain. She doesn't get to have fun with her powers," Roden told TVGuide.
Roden further added that the more Lydia becomes grounded, the more she gets contained in a small, cold and often not very clean Eichen House room. "Teen Wolf" Season 5, episode 11 titled "The Last Chimera" is scheduled to premiere on Tuesday night, Jan. 5, at 9/8c on MTV.
Watch the "Teen Wolf (Season 5) | 'Layden Runs for Their Lives' Official Sneak Peek | MTV" video:
Source: YouTube/MTV
MEET IBT NEWS FROM BELOW CHANNELS