'Teen Wolf' Season 5B spoilers: Ryan Kelley teases more fight scenes for Deputy Jordan Parrish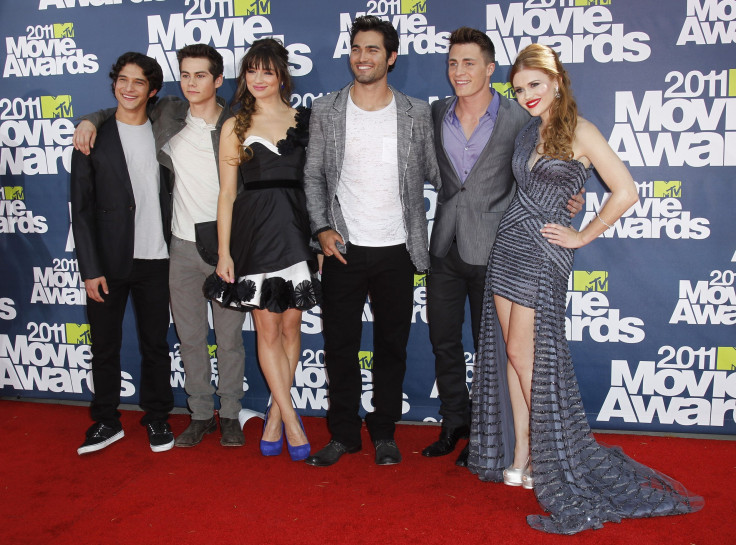 "Teen Wolf" fans are looking forward to find out more about Deputy Jordan Parrish (Ryan Kelley) after the first-half of "Teen Wolf" Season 5 revealed his supernatural identity. "Teen Wolf" cast member Ryan Kelley teases in an interview what his Hellhound character will be up to when MTV's supernatural drama series returns with the second-half episodes in January 2016.
Spoiler Alert: This feature contains major "Teen Wolf" Season 5 spoilers.
In a recent interview with Movie Pilot, Kelley admitted he is happy to portray Deputy Parrish as a Hellhound because the supernatural creature in Beacon Hills is "something cool." However, the 29-year-old "Mean Creek" and "Ben 10: Alien Swarm" actor teased that Hellhound Deputy Parrish is still not able to control his supernatural powers yet.
Kelley further teased in the interview that Deputy Parrish will have more than three crazy fight scenes in "Teen Wolf" Season 5B. The painting that the Dread Doctors unveiled in "Teen Wolf" Season 5, episode 10 titled "Status Asthmaticus" teased about a showdown between a Hellhound and "La Bete" or the Beast.
Kelley also hopes he will not be killed off because he would love to be in "Teen Wolf" until the TV series ends. "In Teen Wolf we're a family and it's like coming home. If I want to do a movie I just ask Jeff if it can work out," Kelley shared.
In August, "Teen Wolf" series creator Jeff Davis assured the fans that they will find out more about Deputy Parrish in the second-half episodes of the current season. Davis revealed in an Entertainment Weekly (EW) interview that the show decided to make Deputy Parrish a Hellhound because they wanted the "Teen Wolf" character to be morally on the fence.
It is still unknown if Hellhound Deputy Parrish will be a problem for Scott McCall (Tyler Posey) and his pack or an ally because no one knows whether he is a good guy or a bad guy. However, Davis teased that a Hellhound's purpose is to protect a supernatural place.
"And we're going to find out just what that role entails in season 5B and how dangerous it's going to become for the rest of the characters," Davis added. Meanwhile, Davis teased in an interview with The Hollywood Reporter (THR) that Deputy Parrish's past will be revealed in "Teen Wolf" Season 5B to answer the burning questions like what brought him to Beacon Hills and what he is really supposed to do in town.
"It all has to do with the myth of the creature that he actually is," Davis further added. "Teen Wolf" Season 5 will return with the dark, ominous and bloody second-half episodes starting Jan. 5, 2016.
Contact the writer at feedback@ibtimes.com.au, or let us know what you think below.
MEET IBT NEWS FROM BELOW CHANNELS