'Supernatural' first Castiel-centric episode in season 12: 'Lily Sunders Has Some Regrets' to reveal Cas' past pre-Winchesters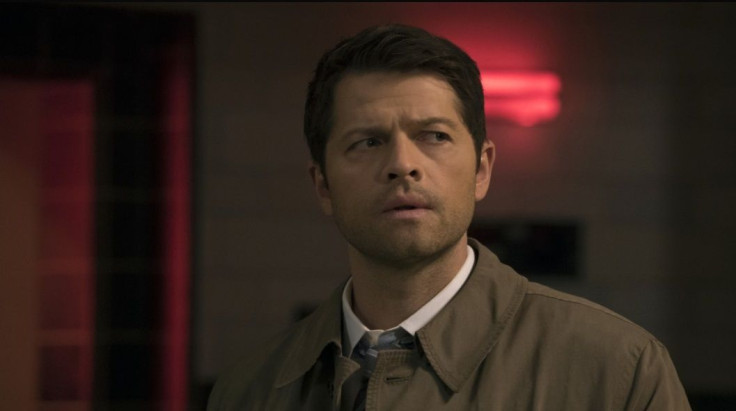 "Supernatural" season 12 episode 10 is the first of the three Castiel-centric episodes this season. The upcoming "Lily Sunders Has Some Regrets" will reveal Castiel's (Misha Collins) past before he was humanised.
Mild spoilers for the next 'Supernatural' episode ahead
Castiel wasn't always the Winchester ally who was willing to bleed for them. He was a powerful commander of a battalion of angels who guarded Earth. After he gripped Dean Winchester (Jensen Ackles) tight and raised him to perdition, he became their friend and honorary brother. His time with the Winchesters has allowed him to feel emotions and become the caring celestial being that he is known now.
His past will catch up with him, though. In "Supernatural" season 12 episode 10 titled "Lily Sunders Has Some Regrets," Cas is being hunted by the titular Lily (guest star Alicia Witt), who has a "history" with the fallen angel, and it's "not necessarily a positive history," Witt said.
Lily has been practicing black magic for over a century to exact revenge on the angels who murdered her family. Cas, as it turned out, is her next target. The episode is expected to bring viewers back to Castiel's past.
"We're seeing the earliest version of Cas to date," Collins told TVLine in November. "We just came from doing a scene in an old church where we are dealing with some of Cas' old battalion mates from heaven. It's interesting for him to rehash old memories, for sure."
Co-star Jared Padalecki, who plays Sam Winchester, added that the episode will offer a glimpse of what Castiel was like "before he was humanised a little bit." And from how fans surely remember from the earlier seasons, Cas was clueless about true human emotions.
Co-showrunner Andrew Dabb previously told the publication that the upcoming episode would be one of the three Cas-centric episodes in store for season 12. He described episode 10 as "extremely Cas-heavy in a different way," adding that episode 19 will be another "extremely Cas-heavy in an even different way." The other Castiel episode is believed to be episode 12, "Stuck in the Middle (With You)."
In an earlier interview with EW, Dabb said Sam and Dean would be surrounded by enemies in season 12, some of those enemies would be those they have previously thought as their allies. This teaser had some fans worried, especially after hearing there would be a Castiel episode.
The last time Castiel was the focus of an episode was in season 6, where it was revealed that he was actually the big bad angel of the season. And so another Cas episode could mean the angel could be the enemy that Dabb had mentioned.
Castiel and Crowley episodes
There are several Castiel episodes this season because, as Dabb had explained to TVLine in December, there are many other characters that have been introduced and re-introduced this season, and it's just fair to give the show's other series regulars their due. Collins and Mark Sheppard, who plays demon Crowley, are the only regular cast apart from main stars Ackles and Padalecki.
"I think we did a fairly good job of keeping Crowley alive [and] keeping Castiel alive, but the new characters certainly ate up a little space," the exec producer/writer said. "We had to cram a lot into those [eight episodes]," he continued, explaining that "part of our concern was… that certain people, specifically Castiel and Crowley, are going to get a little bit of a short shrift as we establish these new characters and put them on the board."
Dabb assured fans, though, that that would change in the back half of season 12. "We have a lot more room to play," he said. "Those characters are going to come to the fore a lot more."
And if we have Castiel-centric episodes, there could be Crowley-centric ones as well. There are still no words on Crowley episodes, though, so it could just mean that the former King of Hell would appear in more episodes this season.
"Supernatural" season 12 episode 10 will air Feb. 6 on Eleven in Australia. It will air Feb. 2 on the CW in the US.
Watch 'Supernatural' season 12 episode 10 'Lily Sunders Has Some Regrets' trailer
Read more:
'Supernatural' season 12 episode 9 spoilers/recap: Castiel pines for Sam and Dean helplessly in 'First Blood'
'Supernatural' season 12: 'Walking Dead' actress Alicia Witt joins cast as Castiel's old enemy
'Supernatural' season 12 spoilers: Dean deals with memory problems
MEET IBT NEWS FROM BELOW CHANNELS