'Star Wars Rebels' Season 3 episode 3 preview: Recruiting pilots for the cause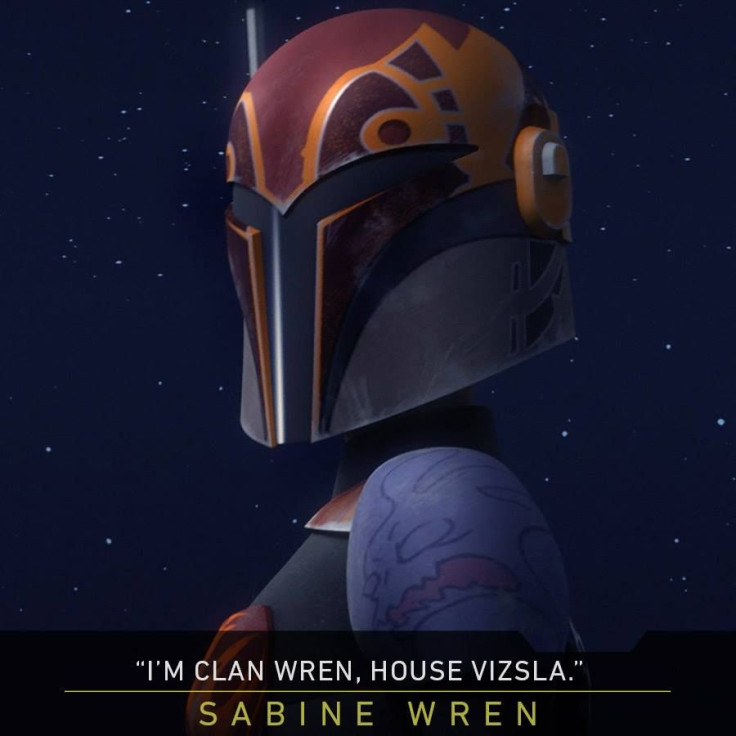 A preview video of "Star Wars Rebels" Season 3 episode 3 has been released online. The video shows Sabine recruiting new pilots at an unlikely place to strengthen the Rebel fleet and resist the Empire.
[Spoiler alert]
Sabine (Tiya Sircar) will go undercover as a pilot on a recruitment mission in the next episode, the preview video shows. The video shows her interacting with a pilot who works for the Empire.
The video reveals that not everyone is happy working for the Empire. They appear to have initially joined the Imperial forces in order to keep the galaxy secure, and also seek out a life of adventure. But, when the pilots realise that they have to shoot at unarmed spaceships as part of their job, many of them have second thoughts, and want a different life.
In the past, Darth Vader (James Earl Jones) and Grand Moff Tarkin (Stephen Stanton) were shown to use brutal tactics in order to crush the rebellion. That approach may have consequences in "Star Wars Rebels" Season 3.
Some of the pilots are looking for a way out, and are not sure if there is one. One of the pilots has decided to contact the Rebels about their situation, and it is Sabine who will come to their rescue.
What is the plan of their escape? Sabine hasn't figured that out yet. When the shocked Imperial pilot asks about it, she simply welcomes him to the Rebellion, where plans are made on the go.
"Star Wars Rebels" Season 3 episode 3 is titled "The Antilles Extraction." As the name suggests it is expected to focus on the rescue of the pilots, perhaps with their spaceships. The Rebel fleet is slowly gaining numbers, but they will need more if they want to take on the Empire.
Credit: YouTube/ Star Wars
MEET IBT NEWS FROM BELOW CHANNELS