'Star Wars: The Last Jedi' spoilers: Supreme Leader Snoke's throne room description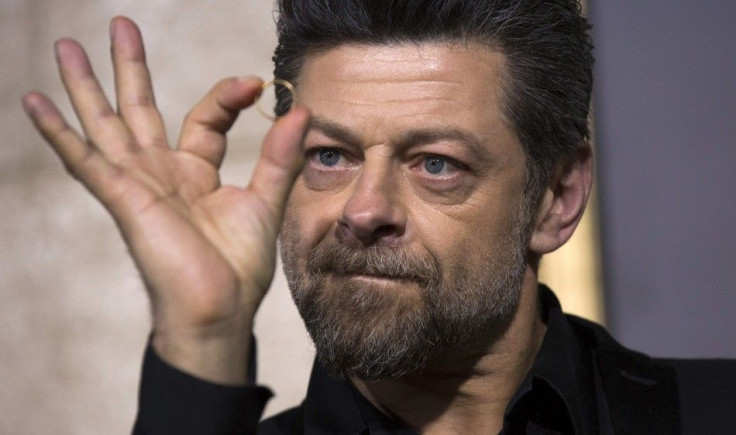 Snoke is expected to make an in the flesh appearance in "Star Wars: The Last Jedi." A new report reveals what his throne room will be like in the upcoming film. The leader of the First Order was only seen as a hologram in "The Force Awakens," so some things about the character, such as his height, are not definitively known at this point. The following article contains minor spoilers.
Fans who have been following reports about the film know that Rian Johnson is following in JJ Abrams' footsteps by using more practical effects, rather than CGI. There was a puppet that was reportedly used to breathe life into the Snoke character, but there will also be some CGI enhancements to make it more realistic. Andy Serkis will once again lend his voice to the character but he will reportedly sound a little different than how he sounded in "The Force Awakens."
A new report by Mike Zeroh reveals what Snoke's throne room will be like. His chair is said to be an "antique." Mike speculates that this could have belonged to a Sith, a long time ago.
The throne in "Star Wars: The Last Jedi" could be the same one that Snoke was seen sitting in, in "The Force Awakens," Mike says. The character sat in what appears to be a stone chair of some sort in the Abrams' film.
The throne room itself is said to have a long carpet that leads up to Snoke's seat. Mike points out that this is in line with the medieval theme that was started with the cross guard lightsaber and Maz Kanata's (Lupita Nyong'o) castle.
With such a setting, Mike wonders if Snoke will turn out to be more menacing and powerful than the other villains introduced in the franchise so far. The upcoming film may tease just how powerful the character really is. With a medieval styled throne room, the setup of the character certainly seems to be exciting.
More details about "Star Wars: The Last Jedi" are expected to be revealed during the Celebrations event in Orlando next month. There will be a panel discussion attended by Director Rian Johnson and Lucasfilm President Kathleen Kennedy. The first trailer, or at least a teaser, is also expected to be released during this event. Details about who else will be attending the event, like the prominent cast members, may be announced in the coming weeks.
Credit: YouTube/ Mike Zeroh
MEET IBT NEWS FROM BELOW CHANNELS