'Star Wars: Last Jedi': John Boyega teases Finn's undercover operation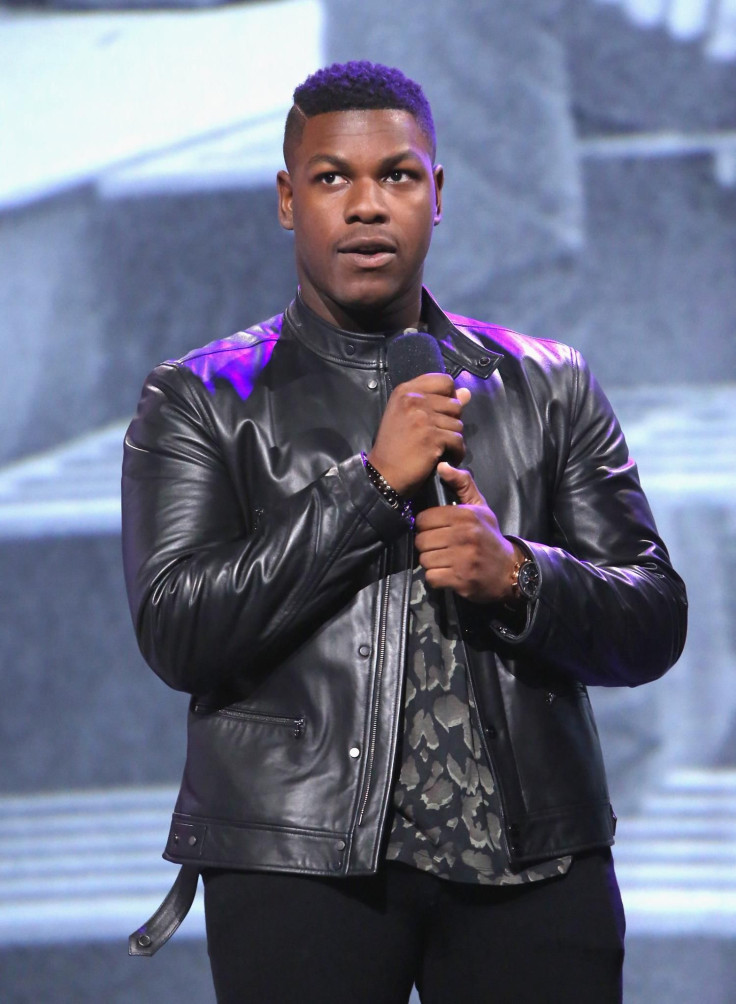 The trailer of "Star Wars: The Last Jedi" confirmed a plot detail that had leaked a long time ago. Finn will be going undercover, infiltrating the First Order. Actor John Boyega has now teased details about what it was like to take his character deep into enemy territory.
"Well, it's like imagine you work at McDonald's. You push your manager into a chute compactor and then a year later you decide to go back dressed as one of the colleagues. It's not the best situation," Boyega said in an interview with IGN. Finn will be on a mission for the Resistance. The actor teased his character being chased and having to fight during this mission.
Boyega apparently has always been keen on doing some undercover work. However, in the upcoming film, all he got to do for the mission was wear the First Order uniform, which came with a hat. The actor joked about how the fantasy world allows for this, with the other soldiers not recognising Finn just because he has a hat on.
Finn used to be a Stormtrooper in the First Order. He later defected to the Resistance since he couldn't be a part of the atrocities he had to commit as a soldier. He had made friends during his time at training, and those friends now consider him a traitor.
Even though the scenario may not be plausible in real life, Boyega said he had fun filming these scenes. Fun and humour are a big part of the way "Star Wars" stories are told, even though some aspects deal with more serious subjects. In another interview posted on the YouTube channel Popcorn with Peter Travers, Boyega said that "Star Wars: The Last Jedi" sends off Carrie Fisher (Leia) in an amazing way.
MEET IBT NEWS FROM BELOW CHANNELS