'Star Wars: The Last Jedi': J.J. Abrams and co tease Daisy Ridley in a video by Josh Gad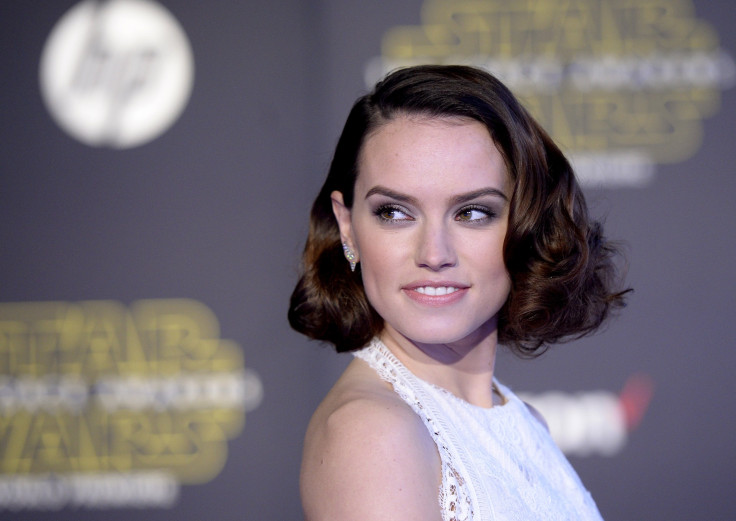 Life will not be easy for Daisy Ridley till "Star Wars: The Last Jedi" is released. The anticipation for the film is so high that even celebrities have questions, and they want the lead actress to answer them. J.J. Abrams and a few others appear in a new video to tease the actress by asking her questions about the film.
Ridley is currently filming "Murder on the Orient Express." Her fellow cast member on the film Josh Gad has been trying to get some information out of her about the upcoming Rian Johnson film. After he failed to get anything out of her in his last video, he invited a few friends over to ask the actress questions.
Gad calls this a "battle of attrition," and he hopes to wear Ridley (Rey) out. After inviting the actress over, he first apologised for nagging her with questions about the one film she is absolutely not allowed to talk about. He promised her he had no more questions, but his friends did.
Among the friends that Gad invited to ask Ridley questions about "Star Wars: The Last Jedi" were "Jurassic World" director Colin Trevorrow, Actor Chris Pratt, Bryce Dallas Howard, Penelope Cruz, and others. One surprise towards the end was J.J. Abrams, who also wanted to know something about the film.
The questions ranged from the inconsequential like the number of musical numbers to the more pertinent actual height of Supreme Leader Snoke (Andy Serkis). There was also a question about identities of Stormtroopers. Abrams on the other hand wanted to know if Luke Skywalker (Mark Hamill) will have lines in the sequel.
In "The Force Awakens," which Abrams directed, Luke only appeared towards the end, and the character did not have any dialogues. A big part of the next film is expected to focus on what the old Jedi master has to say, especially about his past before going to Ahch-To.
While Ridley may have been tempted to answer at least some of these questions, the actress remained silent throughout the video from the time the questions began. Seeing all these people ask her about the film out of the blue may have shocked the actress. Her only reaction was a smile, after hearing Abrams' question, to which he obviously knows the answer to; as he is the executive producer of the film.
While Gad may have once again failed to get any information from Ridley about "Star Wars: The Last Jedi," his efforts may continue while they work together on different projects. The first trailer of the film will be released in April during the Celebrations event and Ridley will also finally get the opportunity to tease at least some details about the film at that time.
Credit: Instagram/ Daisy Ridley
MEET IBT NEWS FROM BELOW CHANNELS