'Star Wars' IX: Colin Trevorrow responds to petition to replace him with George Lucas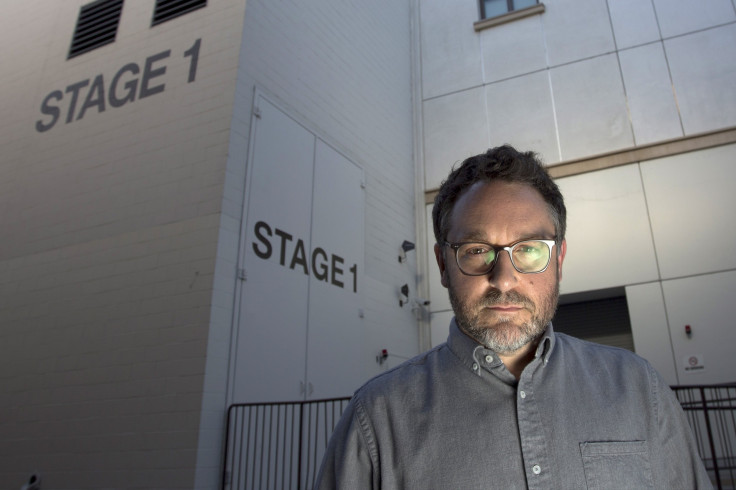 Colin Trevorrow, who has been chosen to helm "Star Wars" Episode IX, is aware of the online petition to bring back George Lucas, the creator of the sci-fi space saga as his replacement and as a parting gift to Lucas. Currently, the petition has over 20,000 signatures.
In an interview to ETonline , Trevorrow, director of "Jurassic World," the second highest grossing film of 2015 said: "It's funny, I saw that, and it was on a day where I was at LucasFilm giving this big speech to everyone about how we want to channel the invention and just the raw creativity and the boldness that George brought to these films and not being afraid that we're going to embarrass ourselves by doing something that might be crazy."
The petition suggests that Trevorrow is simply "not the right guy" to direct the final film in the new "Star Wars" trilogy. That honour, the petition's organiser states, should go to Lucas because that would be "the perfect way to end this new trilogy and make an epic farewell between the Father of 'Star Wars' and the whole universe of the galaxy far, far away ...."
Lucas will most likely not be involved with the new "Star Wars" movies anymore, having sold the rights and his company "Lucasfilm" to Disney.
However, writing off Trevorrow as unfit to direct a "Star Wars" film might be too harsh a sentiment. After all, the 39-year-old director from Vermont gave the second biggest hit of 2015 and re-energised the "Jurassic Park" franchise, which itself has a worldwide cult fan following.
Trevorrow did not sound upset about the petition, instead he went on to explain that Lucas's ideas weren't necessarily welcomed initially back in 1977.
He reminded "Star Wars" fans: "When George Lucas made 'Star Wars,' a lot of people thought it was crazy."
"When you try to pitch what that movie's about -- if you've never heard of before, you say, 'Here's a character. His father's part robot, but he can also do magic. And there's a guy who can fly in a spaceship. He's got a dog for a friend!' -- it sounds insane."
"But it's the greatest story ever told," he said, praising Lucas's vision. "I just want to embrace that kind of invention and creativity that he brought to it," he added.
So, it appears that Trevorrow has his heart in the right place and is focussed on moving forward despite what "Star Wars" fans think about him.
The "Jurassic World" director is not the only one to face such fan scrutinity. J.J Abrams also responded to criticisms that "The Force Awakens" is too similar to the 1977 original without bringing anything new to the franchise.
"I knew that, whatever we did, there would be a group of people -- and I was just hoping and praying that it would be smaller than not -- that would take issue with any number of things," Abrams told The Hollywood Reporter .
"Star Wars: The Force Awakens" has been shattering global box offices. It has become the highest grossing movie of 2015 and has garnered mostly positive reviews.
The untitled sequel directed by "Looper" director Rian Johnson is slated to hit cinemas on May 26, 2017, while "Episode IX," to be directed by Trevorrow, is schedule to release on May 24, 2019.
MEET IBT NEWS FROM BELOW CHANNELS