'Star Wars: Episode 9': Mark Hamill compares Luke death to drug overdose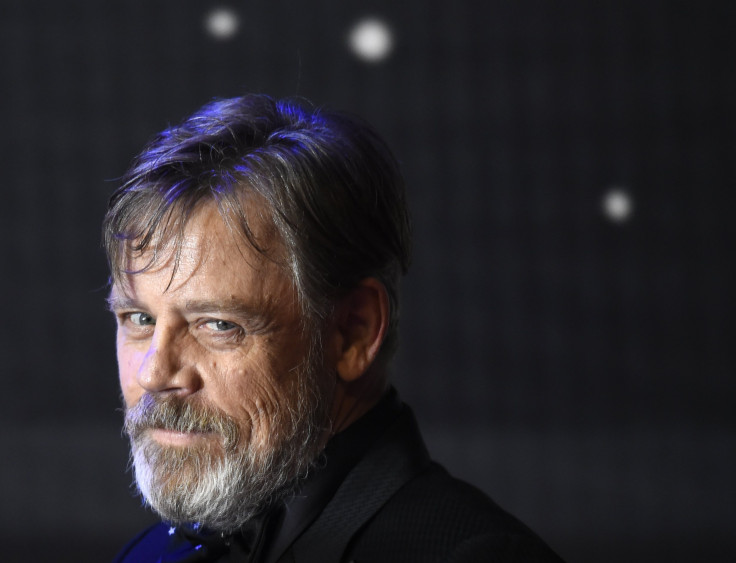 Luke Skywalker (Mrak Hamill) is set to return in "Star Wars: Episode 9," that much is confirmed. However, the shape and form of his return is something the fans will have to wait and watch. Meanwhile, Hamill shared an interesting take on the death of his character in a message on Twitter. The following article contains spoilers from "The Last Jedi."
The death of the old Jedi Master was epic. The fact that Luke had the ability to Force project himself light-years away was enough to make him a legend among the Resistance forces, and it made him an inspiring figure for the future generations. However, the death was hard for many diehard fans to digest.
In a recent post, Hamill looked at the death scene of his character, and made an interesting comparison. In his post on Twitter [see below], the actor compared the death to a drug overdose and said that the Force killed Luke.
"THE FORCE KILLED LUKE. You have to acknowledge the irony in his fate. Almost like an addict that kicked his habit cold-turkey, remained clean for decades, only to re-use just once & then, tragically, overdoses," Hamill wrote.
The actor added a few pictures from a comic book about his character. The comic shows the death scene from "The Last Jedi."
While many fans complimented the actor for the new comic book and talked about how Luke is their favourite character, others raised the same old issue of how the character's painful death felt "unnecessary" in the film.
Luke Skywalker was the protagonist of the original "Star Wars" trilogy, and there are many fans who have grown up watching the character in the films, and read his adventures in the form of novels and comic books that were later deemed as non-canon. It remains to be seen if the character's return will be able to placate the heart-broken fans.
Credit: Mark Hamill/ Twitter
MEET IBT NEWS FROM BELOW CHANNELS