'Star Wars: Episode 9': Daisy Ridley prefers friendship over romance for Rey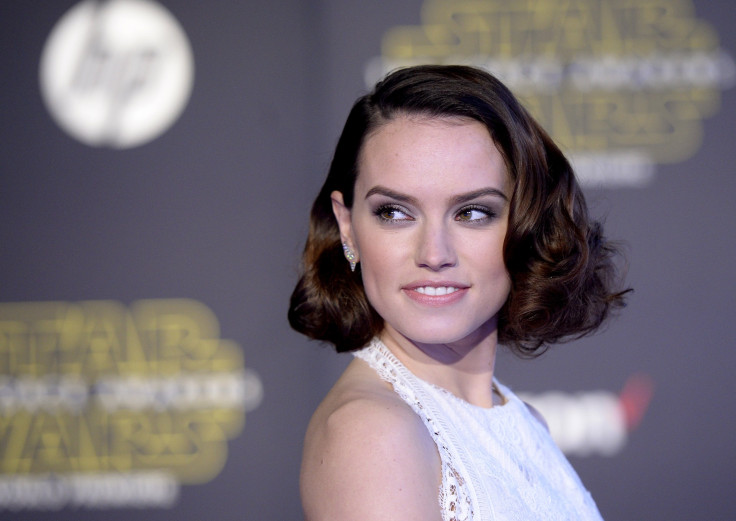 Will there be romance between Rey (Daisy Ridley) and Poe Dameron (Oscar Isaac) in "Star Wars: Episode 9"? Ridley doesn't hope so. In a recent interview, the actress downplayed the possible development of the relationship between the two characters. Meanwhile, Rian Johnson spoke about that big Luke Skywalker (Mark Hamill) scene and what it means to the story moving forward.
During a promotional event in China, Ridley was asked about the possible romance between Rey and Poe. The actress pointed out that it's wonderful to have relationships that are not romantic, Star Wars New Net reports.
Ridley prefers to show romance and intimacy in relationships like friendship. However, the actress confirmed that she hasn't spoken to J.J. Abrams yet. Abrams will be writing the script and directing the final film in the new trilogy.
Poe and Rey have hardly shared screen time together, even though they have been a part of the first two films in the new trilogy. They played important roles in their respective fields in the fight against the First Order. However, a section of the fanbase has been hoping to see a spark that will light the romance between the two characters.
Meanwhile, Johnson shared his insights about why that pivotal scene of Luke is important for the character and the storyline. The following segment of the article contains spoilers.
In an interview with The Huffington Post, Johnson explained that the basic question for Luke's arc was: what can one man with a lightsaber do? The answer to that question, the director explained, is to become a legend that will spread hope across the galaxy.
In a way, Luke's death should inspire a new generation of heroes to take up arms against oppression and tyranny in the galaxy. "Star Wars: Episode 9" may show the final battles against the First Order and the rise of new heroes.
MEET IBT NEWS FROM BELOW CHANNELS