'Star Wars: Episode 8' spoilers: A popular villain from the prequel trilogy may be back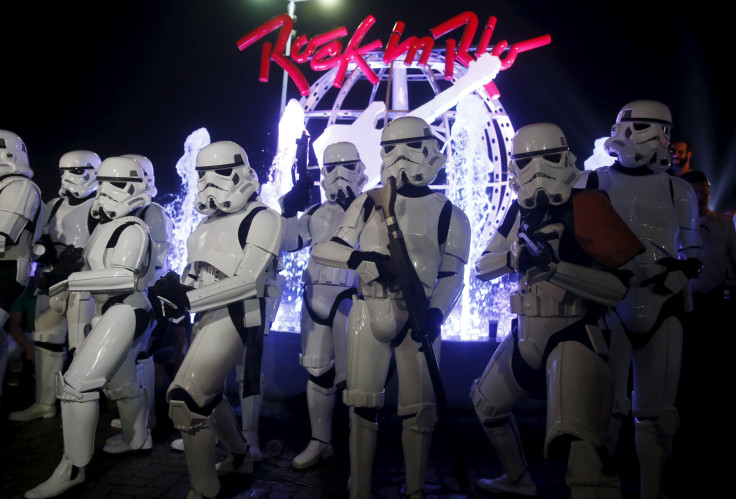 Filming of "Star Wars: Episode 8" has begun in Ireland and according to a new report; one of the actors from the prequel trilogy may be joining the cast. Very few members of the cast have been confirmed for the movie and the producers haven't released any details about the plot. [Spoiler alert]
According to a report by MakingStarWars, Hayden Christensen will be reprising his role as Darth Vader in the forthcoming movie and a team from the UK is heading to the U.S to train the actor. Christensen played the role of Anakin Skywalker in "Star Wars: Episode II – Attack of the Clones" and he later became Darth Vader in the final movie in the trilogy.
The new report does not specify how Darth Vader will return in the forthcoming movie, as the character died in "Star Wars: Episode VI – Return of the Jedi." It is speculated that the character may return as a Force ghost or may be involved in a flashback scene.
The report also states that sources have seen a Darth Vader suit at the "Star Wars: Rogue One" production set, which means that there is a possibility that the character will also appear in that movie. The character was a prominent figure during the timeline of the spinoff movie.
There has been no official confirmation that Darth Vader will be returning in "Star Wars: Episode 8" or about Christensen being cast in the movie. There have been rumours that Darth Vader will be featured in "Star Wars: The Force Awakens" and that actor and Irish professional wrestler Stephen Farrelly, also known as Sheamus, will be wearing the suit in the movie.
Farrelly gave a cryptic answer on his Twitter page and neither confirmed nor denied the rumours. In his tweet the WWE wrestler/occasional actor said that he "can't confirm" that he "won't not be reprising [the] role of Darth Vader." He added that hopefully, his statement cleared up the rumours about him being cast in the J.J. Abrams movie.
"Star Wars: Episode 8" is slated to be released on May. 26, 2017 in the U.S. The movie is directed by Rian Johnson and the cast members of the movie include Benicio Del Toro and Oscar Isaac (Poe Dameron). Actors John Boyega (Finn) and Daisy Ridley (Rey) are also expected to join the movie.
Contact the writer at feedback@ibtimes.com.au, or let us know what you think below.
MEET IBT NEWS FROM BELOW CHANNELS