'Star Wars: Episode 8' spoilers: Leaked videos shows Luke Skywalker meditating; Dark robes; Rey missing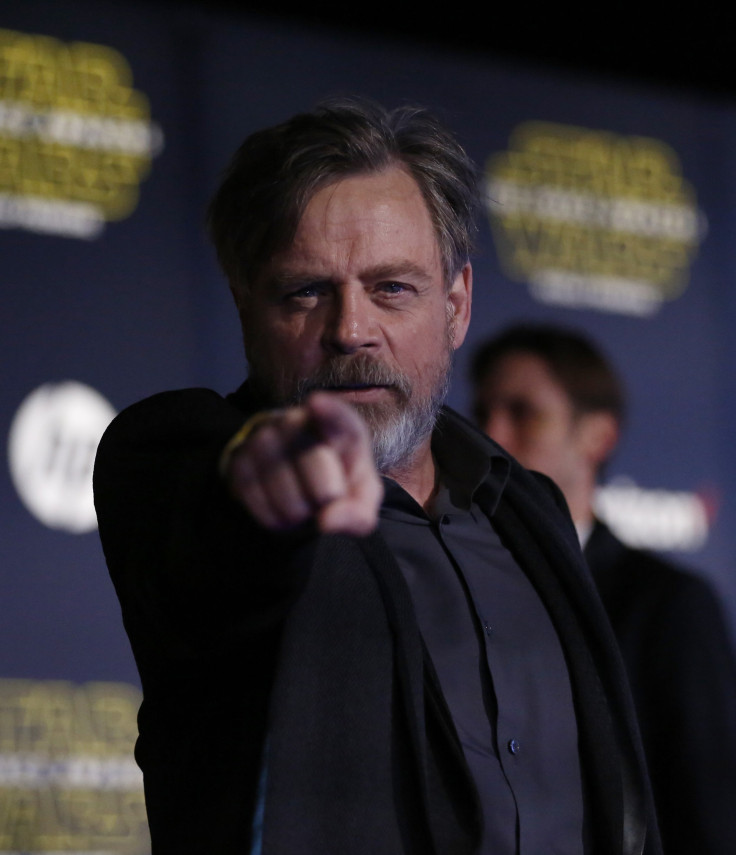 Leaked videos from the production set of "Star Wars: Episode 8" have leaked online. The videos were filmed weeks ago, but have only surfaced now. The videos show Luke Skywalker meditating and more.
[Spoiler alert]
The first video posted on YouTube channel of ian57812 shows Mark Hamill (Luke Skywalker) or a stunt double standing on what is being described as a "meditation rock." This was filmed in Ireland, where the production crew built the replicas of the structures at Skellig Michael.
The second video shows Luke actually sitting down on the rock and meditating. According to a report by Mike Zeroh on YouTube, a source familiar with the production of the movie saw a concept art of this scene that shows the old Jedi Master levitating, and in his mind he sees the twin Suns of Tatooine.
A more recent video posted by Mike Zeroh shows the filming of a scene from a helicopter. The video shows a hooded figure carrying a green lightsaber. While traditionally it is the Sith who wear black, it should be noted that Luke also wore black in "Return of the Jedi."
Will Luke once again wear black in "Star Wars: Episode 8"? It is not clear what the hooded figure is doing in the scene, and if in fact it is the Jedi Master in the picture. It should be noted that Rey (Daisy Ridley) is missing in the leaked videos.
Mike Zeroh revealed that his source saw Ridley filming a scene wearing a green sleeve, which is generally used to film scenes of an amputee. Will Rey lose her arm in the movie?
Anakin Skywalker and Luke have both lost their arm in the previous movies. It may now be time for Rey to get a robotic arm in "Star Wars: Episode 8." Another possibility, however, is that Rey gets to wear an armour that goes over her arm.
MEET IBT NEWS FROM BELOW CHANNELS