'Star Wars: Episode 8': Rey may appear different because of home remedy experiment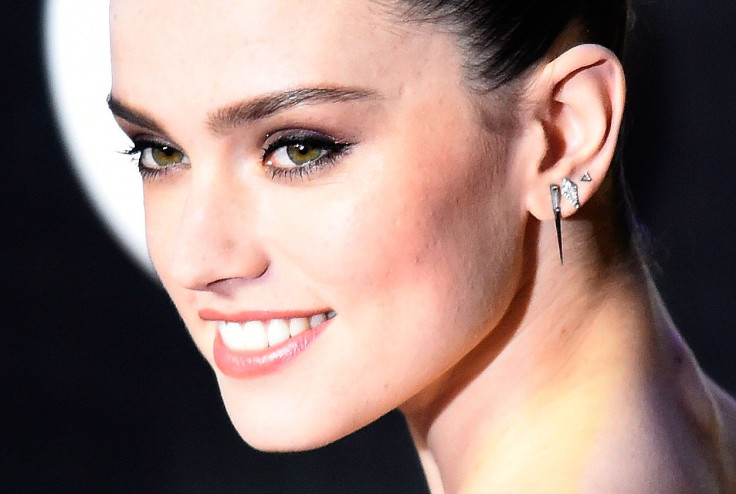 Rey may appear a little different in "Star Wars: Episode 8," thanks to a home remedy experiment of Daisy Ridley. The actress shared a few pictures of her skin problems on social media and explained how she is taking them head on.
Ridley was diagnosed with endometriosis at age 15. After years of no serious problems, the mild pain was back recently. The worst part of it was the effect it had on her skin. In her Instagram post she explained that she tried different products and many antibiotics. After a long struggle she finally found out that she has polycycstic ovaries.
Credit: Instagram/ Daisy Ridley
"I can safely say feeling so self conscious has left my confidence in tatters," Ridley said. She didn't want to leave the house without her makeup on. However, she said that she is making progress. By consulting dermatologists and changing her food habits, she is taking control of the situation.
In her quest to become better, she once tried a home remedy that involved a turmeric face pack. Ridley tried the home remedy a day before filming was scheduled for "Star Wars: Episode 8." Although many women swear by this ancient home remedy, Ridley was not so sure.
Credit: Instagram/Daisy Ridley
Ridley was concerned that her hands were dyed yellow after applying turmeric and there was a possibility that there would a similar effect on her face. She felt that the experiment would either be a very good thing or a very bad thing.
"Will have to see if I'm a squeaky clean clear skinned goddess in the morning," Ridley wrote in her post. Despite her reservations, Ridley chose to believe that her experiment would be a good thing.
The actress did not reveal the result of her experiment. Will Rey look a little yellow in one of the scenes in "Star Wars: Episode 8"? Fans can only find out for sure when the movie is released next year.
MEET IBT NEWS FROM BELOW CHANNELS