'Sons of Anarchy' bad guy with a heart Charlie Hunnam has moved on, hope lies on Brad Pitt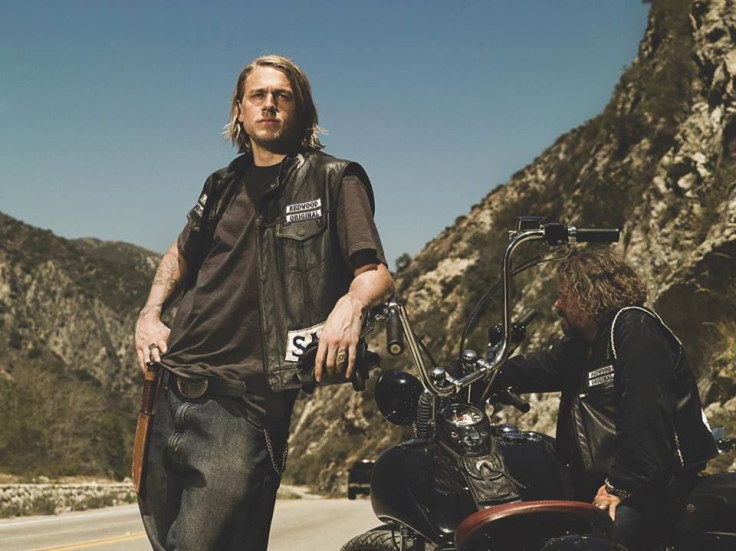 While rumours are ripe that Brad Pitt will be playing Jax Teller's father, John Teller, Charlie Hunnam has made it clear that he has moved on in life and busy taking other assignments. Therefore, it is more or less confirmed that he is not returning to the "Sons of Anarchy" prequel as the insanely popular character Jax Teller.
In an interview with GQ, he said that saying goodbye to his character was a real heartbreak and it felt like a genuine bereavement. He loved the guy Jax and hung out constantly for seven years. There were tears and for two to three weeks, Hunnam would feel terribly sad every time he thought about his character. Then one fine day, he woke up and decided to move on.
"Okay, it's time to move on. RIP, Jax Teller," Hunnam said.
Hunnam also praised the "Sons of Anarchy" creators for ending the show at the right time that felt like "a real celebration." He shared how he put everything to the show and lived it as much as possible. He never got into a car for seven years and only rode bikes with a gang of real bikers. Occasionally, he even acted as a maniac.
"The tendency when something's generating a shitload of money is to keep on doing it, beyond where it's reached its natural conclusion, and I was so happy that everyone had the discipline and the integrity to not do that with Sons," he said.
Another "Sons of Anarchy" character Chibs (Tommy Flanagan), a loyal member of the motorcycle gang, has joined the cast of Marvel's "Guardians Of The Galaxy Vol. 2."
Hunnam is however extremely optimistic and charged up to see Pitt having a role in the prequel.
"Did you read that about Brad Pitt maybe playing my dad? Brad Pitt as John Teller. How awesome would that be?," Hunnam said in the interview.
The "Sons of Anarchy" spinoff won't be about the "First 9" as initially thought. The upcoming spinoff will be about the Mayans.
MEET IBT NEWS FROM BELOW CHANNELS