'Scandal' season 6 episode 2 spoilers: Olivia Pope determined to send old Cyrus to prison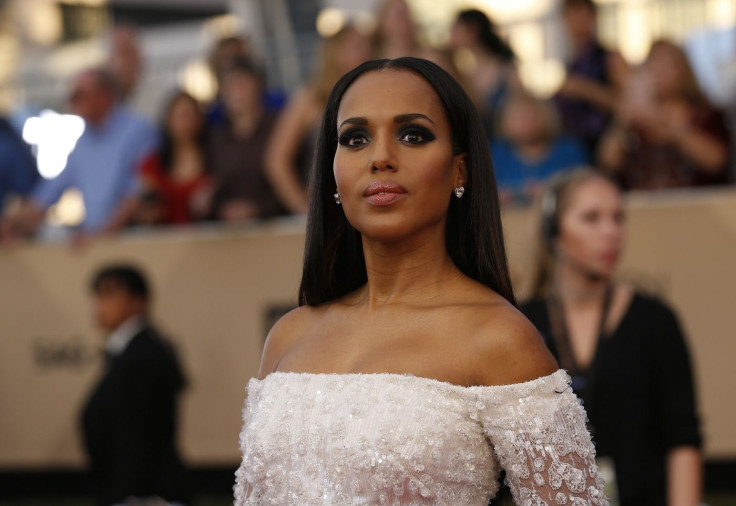 ABC's original series "Scandal" has already made a name for itself. It is undoubtedly one of the top-rated political dramas currently being aired on American television. With the cracker of a first episode, the show is all set to go deeper into the sixth season, with more punches to be thrown along the way. It won't be wrong to say that the show is back with a bang and it's here to stay.
"Scandal" season 6 episode 1 recap
January 26 episode titled "Survival of the Fittest" came in as a rude shock to viewers as the newlydeclared president Francisco Vargas (Ricardo Chavira) was shot, with a huge crowd witnessing his assassination. He was pronounced dead at the hospital. Later, Olivia (Kerry Washington) was seen reunited with her father, Rowan Pope (Joe Morton).
Pope told his daughter that it was Cyrus (Jeff Perry) who had assassinated the president. Believing her father, Olivia decided to visit Cyrus at the hospital. But when she arrived and saw his condition, she thought Cyrus couldn't have been involved because he wouldn't have looked so traumatised. However, when President Fitzgerald Grant (Tony Goldwyn) decided to support Cyrus as the next president of the United States, it finally dawned on Olivia that the whole of it was, after all, a part of Cyrus' plan. So, when she met him later, she whispered into his ears that she knew what he did to the former governor.
Spoiler Alert: Read on only if you want to know what the second episode of the show is about.
What's in store in "Scandal" season 6 episode 2?
The second episode will bring to viewers an already convinced Olivia, along with Mellie Grant (Bellamy Young) and Abby Whelan (Darby Stanchfield), who solemnly believe Cyrus' involvement in Vargas' death. President Grant refuses to believe what the trio had to say, reason being he trusts Cyrus too much to the point that he didn't hesitate to endorse him over his wife for the presidential post. ABC recently released the promo for "Scandal" season 6 episode 2, and it has been titled "Hardball."
Also in the promo, Olivia is seen telling Abby (Darby Stanchfield) that Cyrus is going to prison and that she would do everything in her part to collect evidence against him. Olivia supports Mellie and earnestly wants her to take over the White House. Watch "Scandal" season 6, episode 2 on ABC, Feb. 2 at 9PM EST. The latest season of show is yet to premiere in Australia.
MEET IBT NEWS FROM BELOW CHANNELS