Sam Frost and Sasha Mielczarek: 'The Bachelorette' Australia couple may have just given a wedding hint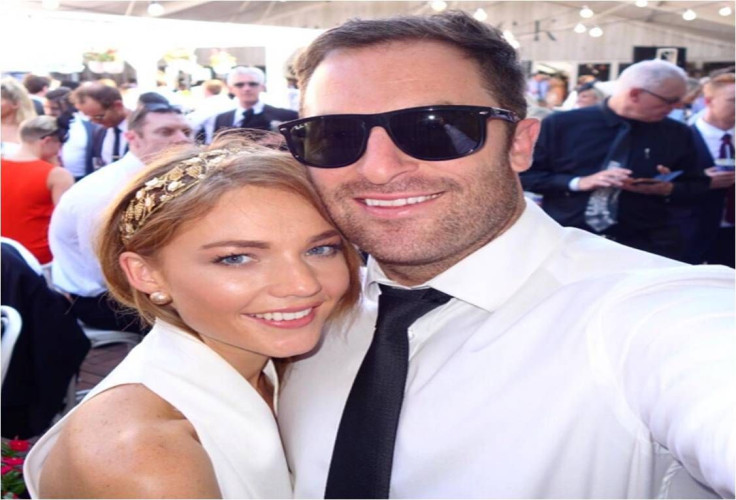 The darling pair, Sam Frost and Sasha Mielczarek, found love in "The Bachelorette" Australia 2015. Now, fans believe that the two have taken their relationship to the next level as they spotted a silver band on her ring finger. They consider it as a hint that the couple will soon get married and is already possibly engaged. However, the Instagram photo Sam shared was taken in front of a mirror. Hence it was a flipped photo.
Sam shared a cute photo on Instagram where the two are seen in the bathroom with Sasha brushing his teeth and smiling at the mirror while Sam takes a selfie. The photo quickly became a talking point as fans kept commenting, trying to find out if the two were getting married soon.
"Perfect Sunday night. Home with my babe," read the caption by the 27-year-old 2DayFM host.
According to Herald Sun, only a few days back, Sam had openly slammed reports of her being pregnant with Sasha's baby. However, fans are eagerly waiting for their favourite TV couple to officially announce their engagement and wedding.
"There is one thing that is true about it, I would be a pretty badass mum but I'm not pregnant," Sam had told her breakfast co-host Rove McManus last week.
The recent photograph of the loving couple show that the couple are going strong. Fans filled the photo with comments, some speculating about their engagement while some telling the couple directly to tie the knot.
"Just finished watching the Bachelorette I knew you too were meant for each other from the start. So happy for you both much love from Canada," wrote one fan.
While one fan was incredibly surprised to find the band on Sam's ring finger, another thought the two were so cute that it hurt in a good way, like when one sees a puppy.
However, there was one problem. The fans did not realise that Sam took the photo in front of the mirror. Hence, the image was flipped, making her right hand look like her left. The ring was not on Sam's engagement finger.
MEET IBT NEWS FROM BELOW CHANNELS