'Rogue One: A Star Wars Story' theory: Darth Vader's big scene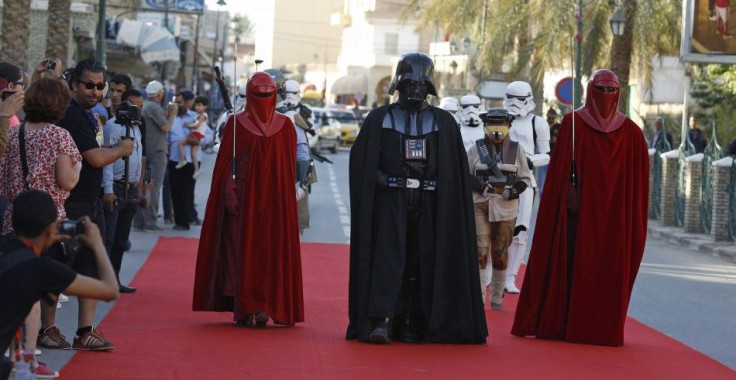 A new theory about "Rogue One: A Star Wars Story" looks at what could be the big Darth Vader scene in the film. The Sith Lord does not have a huge presence in the film, but his brief scenes are expected to leave a big impression on the audience.
[Spoiler alert]
A new theory posted on the YouTube channel of Mike Zeroh looks at the highly anticipated scene of Darth Vader (Voice by James Earl Jones). The producers have already confirmed that there will be one big scene of the Sith Lord in which he really looms over.
Mike looks at the possibility of Darth Vader interrogating a Rebel in this big scene, just as he tortured and interrogated Han Solo (Harrison Ford) in the original trilogy. The theory points to reports that suggest that cast member Diego Luna (Captain Cassian Andor) screen tested for a scene with the Sith Lord.
If the reports about Luna turn out to be true, Mike says that this indicates an interrogation scene in "Rogue One: A Star Wars Story" that will be reminiscent of the Han Solo torture scene from the original trilogy.
The Han Solo scene in the original trilogy did not show the actual torture. The smuggler was bound in the scene, facing the torture machine that had electric sparks. The audience later only got to hear the screams, and the rest was left to the imagination.
Mike points out that there has also been an interrogation scene in "The Force Awakens." So, the theory suggests that it is quite possible to see such a scene in the first spin-off from the franchise.
Another possibility is that the scene in "Rogue One: A Star Wars Story" could involve Captain Cassian confronting Darth Vader in order to save his friends, while sacrificing his life. Mike explains that the scene will have to not only showcase the powers of the Sith Lord but also show how intimidating he can be.
MEET IBT NEWS FROM BELOW CHANNELS