'Rogue One: A Star Wars Story' theory: Darth Vader lightsaber and Force choke scenes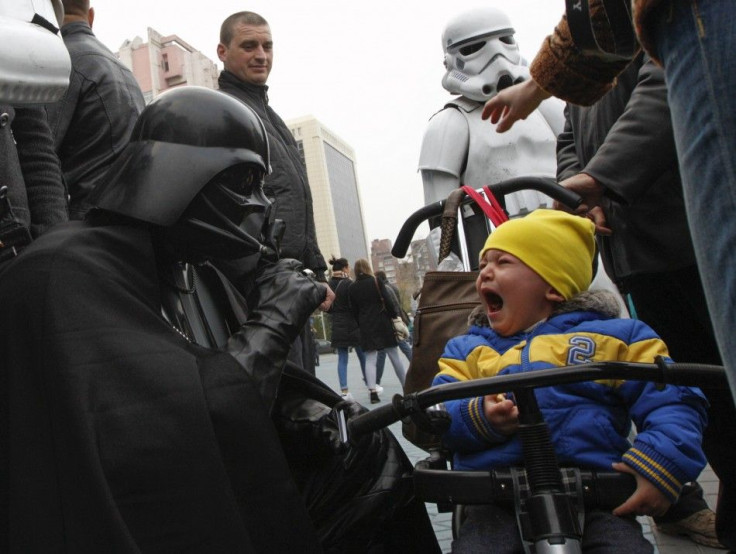 Will Darth Vader be involved in action scenes in "Rogue One: A Star Wars Story"? That is a question that many fans are asking. A new theory about the movie suggests that there will be some lightsaber action and Force choke that the fans will get to see.
In a new video posted on the YouTube channel of Mike Zeroh, a theory looks at why there will be Darth Vader in action sequences in the film. The theory is based on a Hasbro toy that was released on Force Friday. The toy is from the new line that is focused on the upcoming movie.
Two notable features of the new Darth Vader toy of the upcoming movie is that it comes with a lightsaber and a hand gesture of the Force choke. This, according to the theory, suggests that the Sith Lord will be seen in some action scenes in "Rogue One: A Star Wars Story."
Mike believes that Disney would not market a toy of Darth Vader with a lighsaber and not show the character light it up in the movie. The Sith Lord just appearing on screen without any action sequences would not make any sense from a marketing point of view, according to Mike. The character will be seen on the big screen after over a decade.
As to the actual action scenes themselves, Mike thinks that Darth Vader will be the one to kill Director Orson Krennic (Ben Mendelsohn). There is enough power struggle in the Empire to indicate such an eventuality. Mike also points out that Krennic is not seen in "A New hope" and the other future events, which suggests that the character will not make it out alive after the upcoming movie.
The plot of "Rogue One: A Star Wars Story" revolves around a group of Rebels, led by Jyn Erso (Felicity Jones), attempting to steal the plans of the Death Star built by the Empire. The film will be released on Dec. 15, 2016.
MEET IBT NEWS FROM BELOW CHANNELS