'Rogue One: A Star Wars Story': Theory about Jar Jar Binks coming back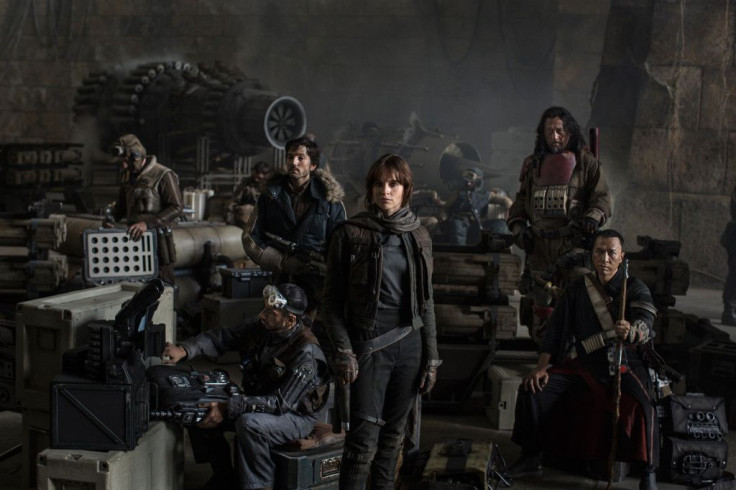 Jar Jar Binks is perhaps the most hated character in the galaxy, but a theory explains how the character may appear in "Rogue One: A Star Wars Story." Binks is a digitally created character who appeared in the prequel trilogy and Ahmed Best leant his voice for the character.
The forthcoming movie is set between "Revenge of the Sith" and "A New Hope," which leaves enough room for the producers to bring back Jar Jar Binks, IGN reports. As the character did not die in the prequel trilogy, there is a good chance that he is still around during the time period of the forthcoming movie.
Jar Jar Binks played an important role in the prequel trilogy. From being the general of the Gungan army to helping secure the position of Palpatine in the Galactic Senate, the character played a crucial role. The character appeared in all three prequel movies and was mostly used as comic relief.
The reports points out that Jar Jar Binks may still be serving at the Galactic Senate in "Rogue One: A Star Wars Story," as the senate was not dissolved until "A New Hope." It was only later that the Emperor decided to give the regional governors direct control of planets and dissolved the senate.
Fear of the new super weapon Death Star was expected to keep the planets in line. The forthcoming movie will show the Death Star to still be in the testing phase and the main plot of the movie revolves around a group of rebels led by Jyn Erso (Felicity Jones) attempting to steal the plans of the super weapon.
There is no indication that Jar Jar Binks will be featured in "Rogue One: A Star Wars Story." The movie has been directed by Gareth Edwards and is slated to be released on Dec. 15, 2016 in Australia.
MEET IBT NEWS FROM BELOW CHANNELS