'Rogue One: A Star Wars Story' spoilers: New character is Chewbacca with a difference; Director explains title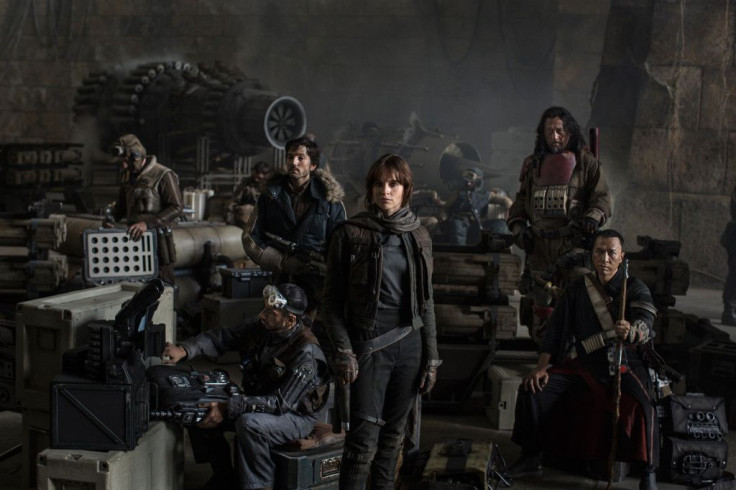 Han Solo is not featured in "Rogue One: A Star Wars Story," but a Chewbacca variant appears to be in the film. A leaked picture of a Hasbro toy of a new character reveals the look and the weapons the new alien will wield.
[Spoiler alert]
Pictures of the official Hasbro line for the upcoming movie posted on Jedi Temple Archives shows some of the toys of the characters, their respective weapons and the vehicles in the movie. While the fans may be familiar with many of the characters, there is one furry white alien that stands out.
Fans of the franchise who have seen the original trilogy may notice that the creature bears resemblance to the Wampa creature that attacked Luke Skywalker (Mark Hamill). The beast was found in a cave on the ice planet Hoth.
While the new alien may also be from an ice planet, the character is not an unintelligent beast, and is more like Chewbacca. The alien will get some hi-tech weaponry in "Rogue One: A Star Wars Story" and may be seen in some of the action sequences.
Some of the other leaked pictures show a TIE fighter pilot with his spaceship, Captain Cassian Andor (Diego Luna) with the new U-Wing transport ship of the Rebel Alliance, Rebel Commander Pao and a Death Trooper.
Meanwhile, Director Gareth Edwards told Empire Magazine that he has been thinking about the title of the movie. He pointed out that the title is a "military call sign." Similar to the call signs Rebel pilots used during the Battle of Yavin.
"but this is the first film that's gone off-piste and is not part of the saga – or the Anakin story – so it's the 'rogue' one, you know?" Edwards explained. So, "Rogue One: A Star Wars Story" title emphasises that it is the first spin-off.
MEET IBT NEWS FROM BELOW CHANNELS