'Rogue One: A Star Wars Story' review: Feels like a gonzo documentary of war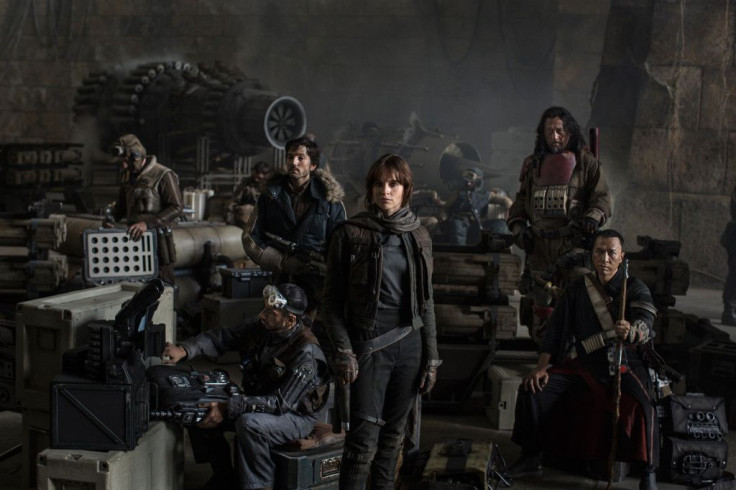 First impressions and reviews of "Rogue One: A Star Wars Story" have surfaced online. The movie apparently is drastically different from the main Skywalker saga with a major focus on elements of war.
Disney decided to show journalists the first 28 minutes of the film at a private screening, before the big premiere, The Sydney Morning Herald reports. According to the report, Director Gareth Edwards' style of filming for the movie included him carrying his handheld camera and shooting scenes in 360-degree sets. The overall feel is that of a "gonzo documentary."
The report notes that the spin-off doesn't have the obligations of the franchise like "The Force Awakens" did. This allowed the director to take some risks. The tone of the film is "darker" and "mature."
The film will be introducing new planets. The main plot revolves around a team of Rebels attempting to steal the plans for the Death Star battle station built by the Empire, but the focus in "Rogue One: A Star Wars Story" is more on the war and "spy-game."
When the first cut of the film was completed by Edwards there were some reports that suggested Disney was not happy with it and later reports suggested that Tony Gilroy reshot around 40 percent of the film, according to The Guardian. Although Disney did not confirm these reports, Gilroy's fee increase from $200,000 (About AU $268,434) to 5 million (AU $6.71 million) suggests that his role increased substantially in the project.
While the changes may have been done to improve the film, The Guardian report suggests that Disney will not try to maximize its profits from the movie at the expense of the main trilogy. The spin-off doesn't have an opening crawl and there have been changes in the formula to keep it distinct from the main Skywalker saga.
Despite any controversy surrounding the film, "Rogue One: A Star Wars Story" is the most highly anticipated movie this year. It may not be able to match the box office success of "The Force Awakens," but it will be in competition with "Captain America: Civil War," "Finding Dory" and "Zootropolis." These movies were able to cross the billion dollar mark.
MEET IBT NEWS FROM BELOW CHANNELS