'Rogue One: A Star Wars Story': Ben Mendelsohn refuses to confirm he plays the villain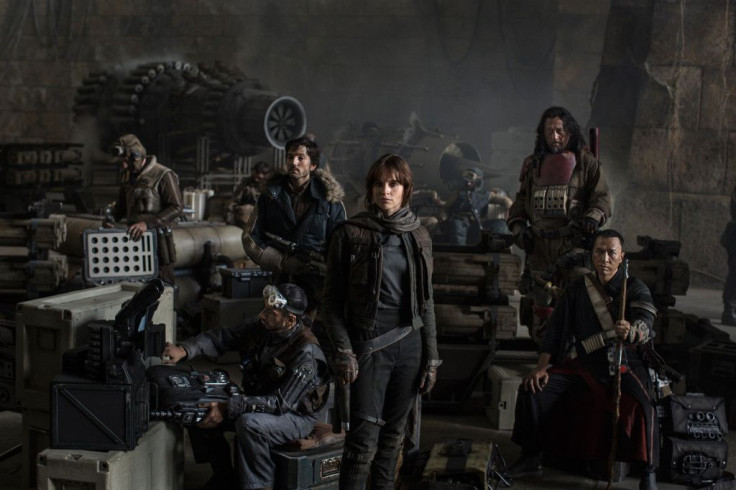 "Rogue One: A Star Wars Story" cast member Ben Mendelsohn chose to keep details about his character in the movie a secret in a recent interview. The actor is playing the role of a character called Director Krennic, who works for the Empire.
Mendelsohn refused to comment on whether or not he is playing the main villain in the forthcoming movie, in his interview on "Jimmy Kimmel Live," Entertainment Weekly reports. The actor said that he still has to keep his role in the movie a secret.
"The worst thing is, right, you'll be walking down the street and you'll see some kid in a Star Wars T-shirt, and you're like, 'I'm in that… whether you know that or not,'" Mendelsohn said.
The actor was then asked a few questions about his role, such as whether he will be seen using The Force, and the actor chose to remain silent. He did not even comment on the question of whether he is playing a good guy or a bad guy in "Rogue One: A Star Wars Story."
Many posters and the first trailer of the movie have already been released by the producers. An official preview of the visual story guide of the movie posted on Flickering Myth, reveals that Director Krennic is the head of the Imperial Military.
The main plot of the movie revolves around a group of Rebel Alliance soldiers attempting to steal the plans of Death Star, the Empire's first super weapon. The Death Star is capable of destroying an entire planet, and the Emperor plans to use it to intimidate all the people in the galaxy.
"Rogue One: A Star Wars Story" will also introduce a new unit of soldiers known as the Death Troopers. The main purpose of forming this elite unit of the Empire is to defeat the Rebel Alliance.
MEET IBT NEWS FROM BELOW CHANNELS