'Rick And Morty season 3' release date very near, series to air 14 episodes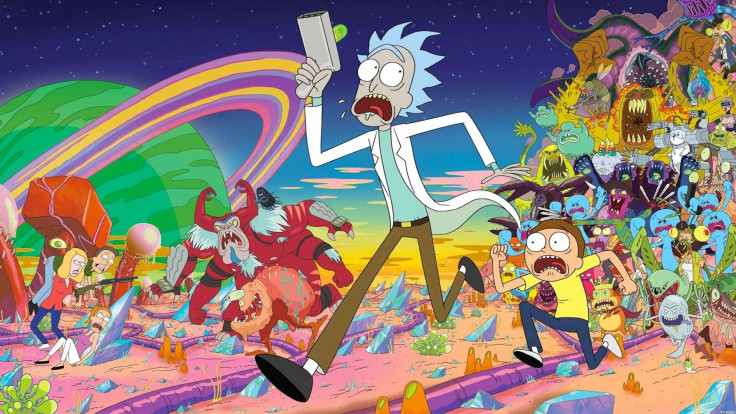 The production for the third season of 'Rick and Morty' is nearly complete, according to Mike McMahan, one of the writers of the critically-acclaimed comedy series. Though the creators of the show are yet to announce a definitive release date, several reports suggest that 'Rick and Morty season 3' will go on the air in the near future.
In recent months, the creators of Rick and Morty have been teasing fans about the highly-anticipated return of the show. After Adult Swim Australia released a video teaser of what was supposed to be footage of the third season (when it was really just a compilation of old episodes), co- creator Justin Roiland trolled Youtuber Freddie Wong when he said that the show was never going to return. When asked if his Twitter timeline was pull of fans yearning for 'Rick and Morrty season 3', Roiland replied: "Pretty much. When they find out it's never coming... yeesh. It's going to get gnarly."
A little later, Roiland backtracked and admitted that his comments were made in jest. In the aftermath of the two incidents, fans have let their frustration known with angry memes and videos directed at the show. It seems like those enraged fans can finally breathe easy after writer McMahon revealed that the show has wrapped up. "And that's a wrap for me on "Rick and Morty" Season 3! You guys are going to love it," the writer tweeted recently, per several reports. A month earlier, McMahon tweeted a picture of the recorded draft for episode 1 of 'Rick and Morty season 3' (See below).
Rick And Morty season 3 to consist 14 episodes
In January, Dan Harmon, the creator of the show, revealed at a Magic City Comic Con panel that 'Rick and Morty season 3' will contain 14 episodes, as compared to season 1 and 2 which ran 11 and 10 episodes respectively. Earlier this year, Harmon told Den of Geek in an interview that season 3 took a little longer than expected due to a team of new writers joining the original staff. "We hired a bunch of new writers. There was a craving for a gender balance in the writers' room that we had never had, but I'm also very proud of the fact that we didn't compromise ourselves following that craving. We just looked harder and I don't know if it was coincidence or because the show was popping up on the radar of a lot of great female writers noticing, 'Well, they don't have any women writers in there. I'm going to submit something.' It was probably a combination of all those factors."
So what about the 'Rick and Morty season 3' release date? It's in the hands of Adult Swim, according to Harmon. "I don't have a release date for Season 3. It's not that I know it and I'm not allowed to say it; it's (Adult Swim's) domain," Harmond told IndieWire in an interview earlier this year. Some reports suggest that the show would likely air before the fall of 2017. Stay tuned for the latest 'Rick And Morty season 3 spoilers' and updates on the 'Rick And Morty season 3 air date'.
MEET IBT NEWS FROM BELOW CHANNELS