Richest British celebrities under 30: Adele ends One Direction reign, 'Harry Potter' stars still in top 10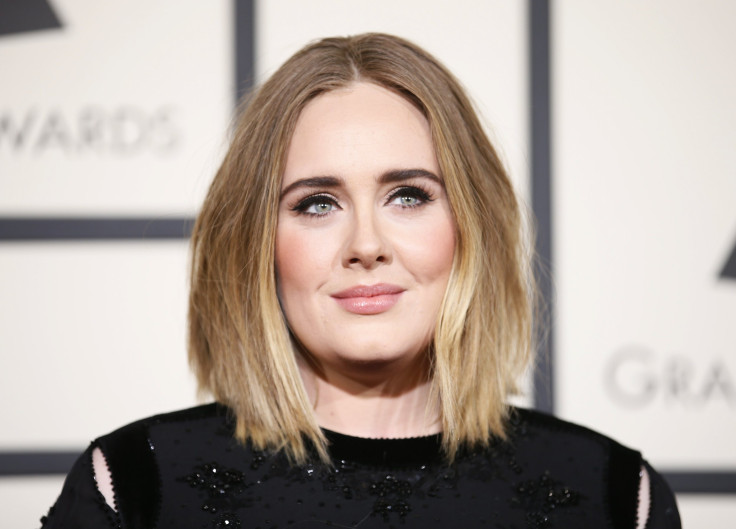 Adele has topped Heat magazine's list of the richest British stars under 30, ending One Direction's three-year dynasty. The 28-year-old songbird reportedly doubled her worth from last year with an estimated £92 million (AU$147 million). She was the fourth richest in 2015 with £38.1 million (AU$61 million).
"Harry Potter" actor Daniel Radcliffe came in second on the magazine's annual list. Musician Ed Sheeran, who is a chart newbie, entered the list with an estimated value of £45 million (AU$72 million), which is good enough for third place.
The members of One Direction charted this year's list individually. In previous lists, they were collectively highlighted as a group. Ironically, a former member of the band placed higher than any of its current members.
Zayn Malik was situated at the fourth spot, ahead of his former One Direction mates. Harry Styles placed fifth, Liam Payne came seventh, Niall Horan was eighth while Louis Tomlinson finished ninth.
Two other "Harry Potter" cast members made the list, with Emma Watson placing sixth and Rupert Grint sealing the tenth spot.
Here are the top richest British celebrities under 30 and their estimated worth:
1. Adele, 28: £92 million (AU$147 million)
2. Daniel Radcliffe, 27: £74 million (AU$119 million)
3. Ed Sheeran, 25: £45 million (AU$72 million)
4. Zayn Malik, 23: £38 million (AU$60.7 million)
5. Harry Styles, 22: £37 million (AU$59 million)
6. Emma Watson, 26: £35.7 million (AU$57 million)
7. Liam Payne, 23: £34 million (AU$54.3 million)
8. Niall Horan, 23: £34 million (AU$54.3 million)
9. Louis Tomlinson, 24: £33 million (AU$52.7 million)
10. Rupert Grint, 28: £29.3 million (AU$46.8 million)
This marks the sixth year that the entertainment magazine has featured the list. Various show biz experts provided info for the list, including endorsement deals, TV contracts, album sales and film earnings. All of those were used to estimate the overall fortune of each celebrity.
According to the magazine's editor, Suzy Cox, Adele reached the top spot due to the massive success of her new album and the supporting concert tour. Heat magazine also created a top five list of international celebrities under 30, which placed American singer Taylor Swift at the top spot with her £192 million (AU$306.4 million) estimated wealth.
Another list featuring "billion dollar babies who were born with a platinum spoon in their mouths" was also made. It highlighted Princess Charlotte who has a reported £3.2 billion (AU$5.1 billion) value to the UK economy. The royal baby helps skyrocket the sales of baby brands more than any other celebrity tot. Selena Gomez topped this year's "Insta-preneurs" list which included celebrities that made the most money out of their Instagram posts.
MEET IBT NEWS FROM BELOW CHANNELS