'Penny Dreadful' Season 3, Episode 3 Review: Dracula gets mad in 'Good and Evil Braided Be' (Spoilers)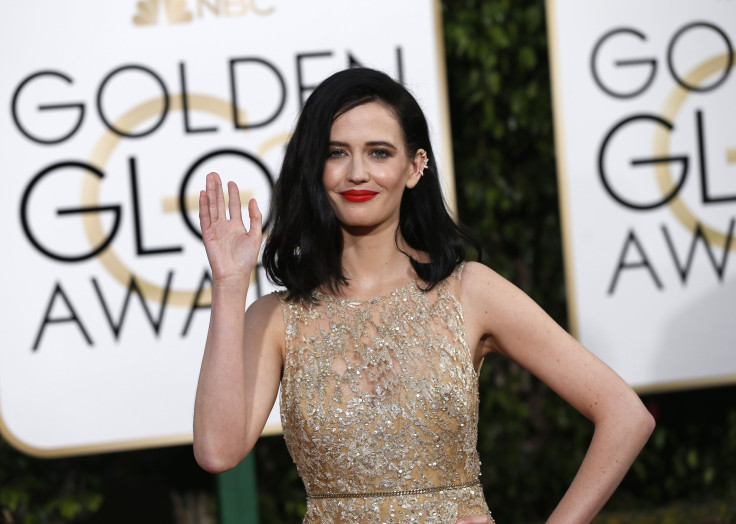 "Penny Dreadful" Season 3, Episode 3 aired May 15 on Showtime. This weekend's new episode follows the main characters in their separate ways. Be warned, spoilers ahead. Eva Green and Patti LuPone deliver more compelling scenes as Vanessa Ives and Dr Seward, respectively. Meanwhile, Christian Camargo maintains his creepy vibe as Dracula a.k.a. Dr Sweet.
'Penny Dreadful' Season 3: The Creature and Miss Ives
The Creature a.k.a. Caliban a.k.a. John Clare (Rory Kinnear) makes progress in tracing his family. He is now back in London. When he spots Vanessa from the crowd, he smiles but decides against approaching her. He sees Vanessa all starry-eyed with Dr Sweet; romance is in the air. The Creature is visibly pleased for his good friend since Season 2. This is a brief but brilliant moment where a promise is clear: something more is coming up between the two. By end of the episode, the audience finds out more about their connection.
Kinnear showcased some remarkable depths in "Penny Dreadful" Season 3, Episode 3. He is both eloquent and masterful in showing the conflict between the good and evil braided within The Creature. At the end of the episode, it is revealed that Vanessa and The Creature have met before – in a moment they have yet to fully remember, back in Season 1 when Vanessa was admitted in a mental institution, soon after her great act of betrayal against her dear friend Mina.
The Empire of the former Brona Croft and Dorian Gray
Dorian Gray (Reeve Carney) and Lily a.k.a. the former Brona Croft (Billie Piper) induct Justine (Jessica Barden) into their newborn empire. They are warriors getting ready for an epic battle. The trio deliver the ghastliest scenes of the hour. They bathe in sex and blood, embracing their darkness and celebrating their mission to annihilate their enemies and empower the "invisible" women in the society.
These three are into something that can potentially explode mad in the finale of "Penny Dreadful" Season 3. It seems there is some good left in Lily. She even remembers Ethan during an intimate conversation with Justine.
Meanwhile, Victor Frankenstein (Harry Treadaway) and Dr Jekyll (Shazad Latif) are hard at work in making sure that they can succeed in taming Lily. Success is not within their reach at this stage, and Dr Jekyll is losing his cool. But Victor is coming through. These two may develop something, but it is not looking good. Dorian and Lily will most likely hate it and the scientists would be in a big battle with the mad warriors.
Hecate the Nightcomer and Ethan the Wolf of God
Hecate (Sarah Greene) insists on staying with Ethan (Josh Hartnett) on his journey, even as he insists he does not want company. Hecate tells him she wants to rule the darkness with him.
Kaetenay (Wes Studi) and Malcolm Murray (Timothy Dalton) are getting closer to Ethan, but they have no idea he is with a nightcomer. Scotland Yard Inspector Bartholomew Rusk (Douglas Hodge) is also on Ethan's heels, more determined than ever to capture the wolfman.
Vanessa Ives dives into hypnosis, digs out a forgotten past
One of Dracula's followers catches Vanessa alone for a moment while she is out on a date with the man she knows only as Dr Sweet. The rogue follower drops a big clue about his master's obsession, prompting Vanessa to order a hypnosis from Dr Seward, stat. Renfield (Sam Barnett) is expected to let his master know about the results of this hypnosis in the next episode.
Before she went to see Dr Seward, Vanessa says goodbye to Dr Sweet, thinking she is not in a place where dreamy eyes and romance are welcome. Dracula then deduces one of his followers is responsible for this setback. The sneaky taleteller is then fed, flesh and blood, to the other followers. Christian Camargo is a convincing Dr Sweet, but as Dracula, he could use a bit more rage to scare the audience. Perhaps a greater darkness will be unveiled in the next episodes, particularly when Vanessa learns that Dr Sweet is actually the vampire master, Dracula.
Seeds have been planted and sprouts are showing in "Penny Dreadful" Season 3, which is getting darker and more gruesome with each new episode. A monumental reckoning is imminent. The main characters are bound to be reunited by the end of the season. It seems the audience is in for a battle that is bigger than ever, more chaotic than even the first and second season finales combined.
"Good and Evil Braided Be" was written by show creator/executive producer John Logan and directed by Damon Thomas.
The next episode, "Penny Dreadful" Season 3, Episode 4 ("A Blade of Grass") will air on May 22 on Showtime.
MEET IBT NEWS FROM BELOW CHANNELS