Paul George Lakers News: Shaq says PG13, LeBron James will sign with LA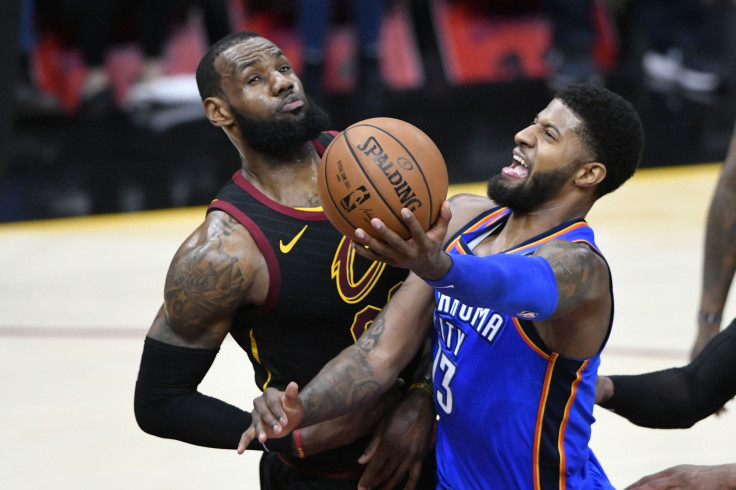 If Shaquille O'Neal is to be believed, Paul George and LeBron James are headed to Los Angeles. The NBA Hall-of-Famer revealed during a recent podcast that he believes the duo will sign with the Lakers next season, finally giving LA a chance at entering the NBA Finals again.
During an episode of his podcast, "The Big Podcast with Shaq," the Lakers legend claimed that the Paul George - Lakers transfer will come to fruition by next season. O'Neal also said he believes LeBron James will be making a move to LA as well.
"I think Paul George…He's definitely going to the Lakers. Him and LeBron. You heard it here first," Shaq said on Thursday's podcast.
O'Neal, however, clarified that his claims are just his opinions. But given his presence as a former Lakers superstar, his opinions may be based on inside information that have not been made public.
"I'm gonna say this is just my opinion, LeBron, Paul George and there will be a couple of other big names that go to the Lakers organization."
NBA rumors about PG13 signing with his hometown team have been swirling for years now. It was further reinforced when the five-time NBA All-Star again admitted that he wanted to play for Los Angeles. Speaking at his exit interview this year, the Palmdale-born and raised superstar said, "everybody in this league would love to play at home."
"I won't say that's a lie. Everybody would love to play for their home [team] in one way or another," he added.
See video below.
Add to this, there have been reports that George will not be re-signing with the Oklahoma City Thunder next year. According to ESPN's Ryan Russillo, the forward is "gone" after the team failed to advance to the conference semi-finals.
"Today is the first time I've heard from anybody that I trust that George is gone," Russillo said. "Where is he going then? And (the source) was like, 'All we know is that he's gone.'"
As for the LeBron James - Lakers saga, it's too early to tell whether The King would be leaving Ohio for California. James and the Cleveland Cavaliers are still in the 2018 NBA Finals contention. They lead the Toronto Raptors, 2-0, in the Eastern Conference Semi-finals.
The four-time MVP has been otherworldly this year, most especially during the NBA Playoffs 2018. He has been posting norms of 33.4 points, 10.1 rebounds, and 8.4 assists per game. Should he sign with the Lakers during the off-season, the Lakers will readily be a Playoff contender. However, LBJ cannot be bothered with questions about the off-season as he is focused on making his eight straight Finals appearance.
MEET IBT NEWS FROM BELOW CHANNELS