'Outlander' star Sam Heughan can tie his kilt; recalls growing up in Scotland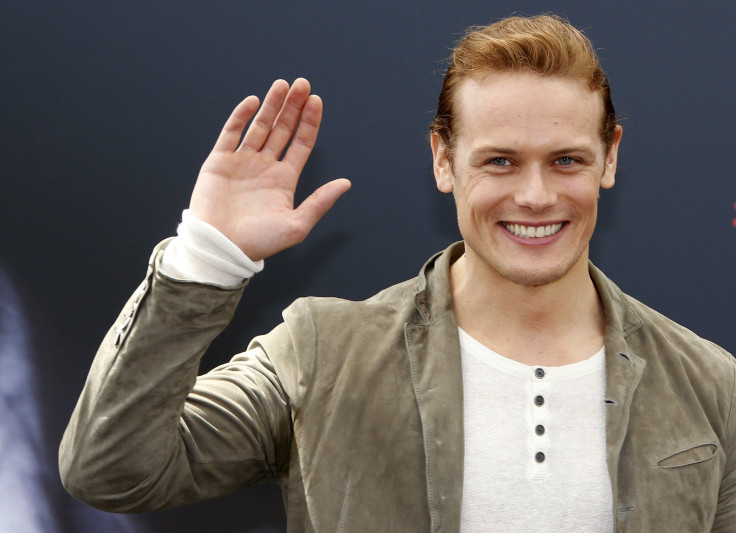 "Outlander" star Sam Heughan spoke about wearing a kilt and also about growing up in Scotland in a recent interview. The actor recently celebrated the last day of filming for Season 2 of the popular TV series that was filmed in Paris and Scotland.
In an interview with Stewart Christie & Co, Heughan said that the best part of playing Jamie on the show was that it was like a "homecoming" for him. "I was born and brought up in rural Scotland, but I left for over 14 years. Now I've been able to rediscover my childhood/ancestry and fall in love with my home country again whilst being able to bring the things I love about it to an international audience," he said.
The actor revealed that his favourite costume on the show was his kilt and later added that he knows how to tie it himself. Heughan described the process of laying down the fabric, folding pleats and then laying on top of it to tie it as "interesting." " It's part of a ritual, and one that warriors and highlanders share," he said.
Heughan will not be seen wearing a kilt in most of the episodes in the first half of "Outlander" Season 2. The actor himself is now apparently developing a taste for "quality, gentleman's clothing," which may have been a result of him spending time in France.
The costumes in the next season are very different from the first. The costumes and the sets this time around will try and capture the opulence of French society from the 1700s, during which time Paris was known for its fashion.
At the time of the interview, Heughan was still finishing filming "Outlander" Season 2. "It's terrific! I'm excited to see how it's received and whether we do another season," the actor said.
MEET IBT NEWS FROM BELOW CHANNELS