'Outlander' season 4: Jamie may get some stylish new weapons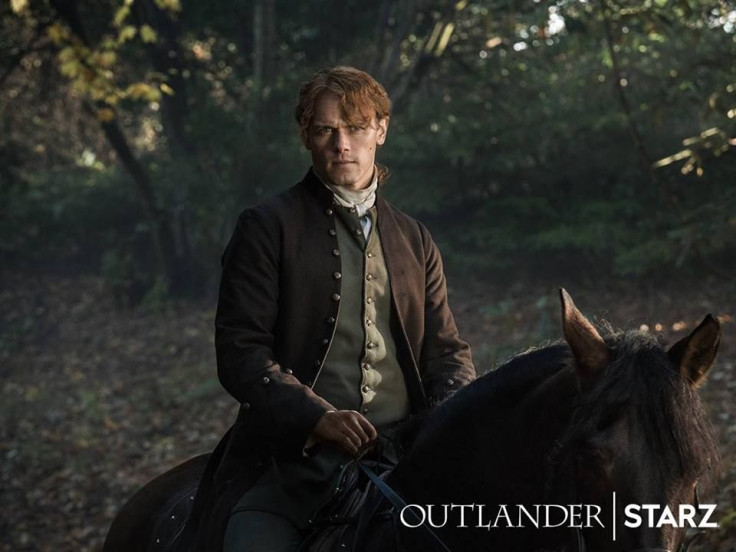 Jamie (Sam Heughan) may be getting some stylish new weapons in "Outlander" season 4. Filming of the new season is almost complete, and cast member Richard Rankin (Roger Wakefield) has completed his acting duties for the show.
Caitriona Balfe (Claire) shared a line she heard on the production set. Readers should note that it is generally Co-executive Producer Maril Davis who shares a "heard on the set" dialogue from the script, but the line Balfe shared isn't from the script.
"Can someone check if Sam left his guns in his trailer," is the line Balfe shared with the fans online [see below]. While the fans started sharing pictures of Heughan's muscular arms in response to the line, on a more serious note it does seem likely that the character will get a shiny pair of guns to wield this time around.
The fans have seen the Scotsman wield a sword, use a bow to hunt, and now that he is in the American colonies it is very likely that he will get himself a nice pistol or two. The Frasers will have to deal with new dangers on the show from Red coats and pirates to native tribes, which means they have to be well armed to meet these challenges.
Meanwhile, Rankin announced online that he has wrapped filming [see below]. He complimented the cast and crew for being talented and for working tirelessly to make another great season. He also congratulated the team for having completed yet another year of production successfully. For the fans, Rankin said that he can't wait for them to see what they have made.
Commenting on Rankin's post, Heughan congratulated the actor. Heughan and Balfe appear to be still filming, but they are expected to complete their work and wrap in the next few days. The cast members and the producers may share some details and tease season 4 on the last day of filming.
Credit: Matthew B. Roberts/ Twitter
MEET IBT NEWS FROM BELOW CHANNELS