'Outlander' season 3: Maril Davis confirms Lord Dunsany in trailer; Filming challenges teased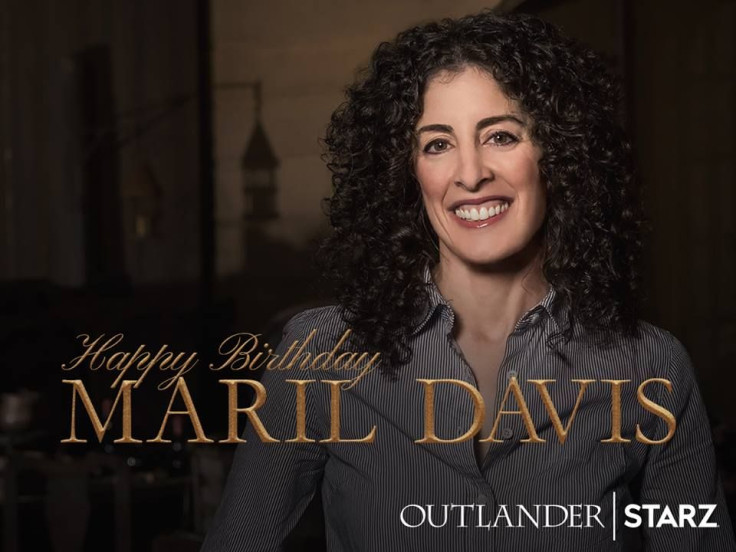 Co-executive Producer Maril Davis has confirmed the introduction of actor Rupert Vansittart as Lord Dunsany in the recently released "Outlander" season 3 trailer. Meanwhile, Producer/writer Matthew B. Roberts teased another picture from the set and explained the challenges they face while filming.
The first trailer of the next season teased an action sequence involving Jamie (Sam Heughan). The scene showed the young Scotsman shoot someone, as an elderly gentleman and a lady watch in the background.
The man in the background is Rupert Vansittart, a veteran actor with vast experience working in many TV series over the years. The actor is also a part of the popular "Game of Thrones" series on HBO, in which he plays the role of Lord Yohn Royce.
Vansittart will now be playing the role of Lord Dunsany in the popular time travelling TV series of Starz. With the vast experience of the actor that include costume dramas; he will be a great addition to "Outlander" season 3.
Starz has not released an official character description of Lord Dunsany. However, the books by Diana Gabaldon, on which the show is based, give an idea about what the writers may envision the character as. The character belongs to a family that was once very rich, but has now fallen on hard times. His main aim is to get his daughters married to suitable men.
Lord Dunsany will be involved in some high drama this year, with Jamie also getting involved. Although the character plays an important role, he will not be seen for too long on the show. Vansittart may have finished all his filming obligations for the show, but there is no confirmation of that yet.
Meanwhile, Roberts shared a picture from the set. The scene being filmed was that of a man driving a carriage. The cast and crew apparently had to reshoot this scene because a plane flew by, and they can't have airplanes in the 1700s. This is one of the many challenges the team faces while filming a time travelling saga. The crew takes great pains to make sure that the costumes and the sets accurately depict the time period in which they are based.
"Outlander" season 3 is set to premiere in September. Starz is yet to announce an exact release date. A set of new actors have joined the show this year, but a complete list of new characters has not been revealed yet.
Credit: No Fooling Productions/ Instagram
Credit: Starz/ YouTube
MEET IBT NEWS FROM BELOW CHANNELS