'Outlander' Season 2 spoilers: Episode 7 preview released; 'Lived through these years' scene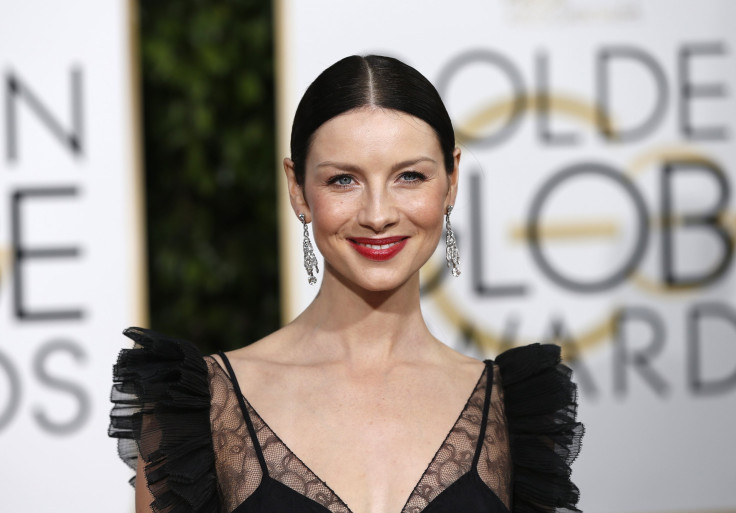 A preview of the next episode of "Outlander" Season 2 has been released by Starz online. A scene from episode 6 has also been released, showing a conversation between Claire and Murtagh.
[Spoiler alert]
Claire (Caitriona Balfe) will blame herself in the next episode, while lying down in the charity hospital. She looks very pale in the preview video, as she battles for her life and struggles to save her unborn child. Her thoughts, however, revolve around Jamie (Sam Heughan).
By choosing to duel Black Jack (Tobias Menzies); Jamie broke the promise he made to his wife. Claire is angry with her husband and is also angry with god for putting her in such a situation. She confides in Mother Hildegarde (Frances de la Tour) and also asks about her husband.
Mother Hildegarde tells Claire that her husband has been jailed and will remain there at the pleasure of the king. Jamie will meet with King Louis (Lionel Lingelser) in the next episode of "Outlander" Season 2. The king previously showed his disdain for the British and the uniform of Black Jack. He has also been very friendly towards Jamie. Will he be more sympathetic to the situation?
Meanwhile, Starz has also released a scene from episode 6. The Frasers kept their promise and revealed everything to Murtagh. The Scotsman accepted Claire's secret and showed his sympathy towards her for bearing such a huge burden of knowing the future.
Credit: Twitter/ Outlander
It is not clear if Murtagh too is in prison or if he will be beside Claire at the charity hospital in the next episode. According to the official synopsis of episode 7; Claire will be faced with another challenge.
King Louis will ask Claire to judge two men accused of practicing black magic. Has Master Raymond (Dominique Pinon) escaped France? Or will he be one of the two Claire will have to judge in the next episode of "Outlander" Season 2?
Credit: YouTube/ Starz
Credit: YouTube/ Starz
MEET IBT NEWS FROM BELOW CHANNELS