'The Originals' Season 3 spoilers: Mission to find Rebekah, Thanksgiving dinner and new threat in episode 7 [WATCH]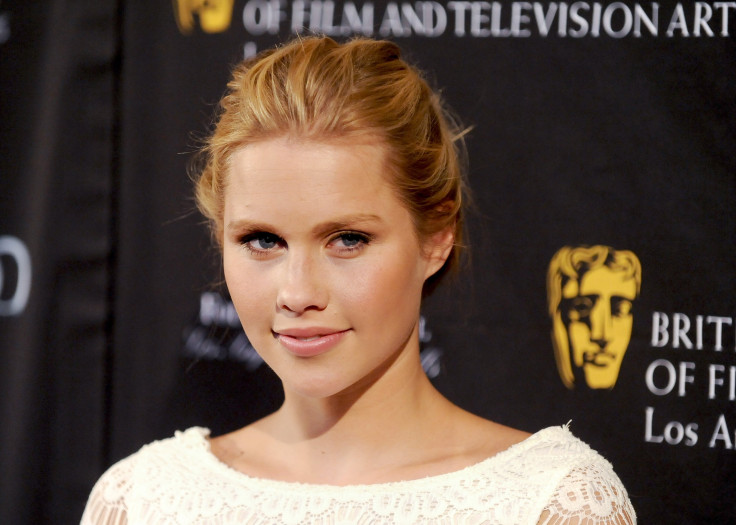 The Mikaelson siblings and the first sired vampires known as the Trinity will finally get together in "The Originals" Season 3, episode 7 titled "Out of the Easy." However, the upcoming episode's synopsis and promo video tease that a deadly confrontation will result during the Thanksgiving gathering at the Mikaelson compound.
Spoiler Alert: This feature contains major "The Originals" Season 3 spoilers.
The threat of the prophecy on the Mikaelson siblings will have Klaus (Joseph Morgan) and Elijah (Daniel Gillies) inviting over Lucien Castle (Andrew Lees) and de Martel siblings Aurora (Rebecca Breeds) and Tristan (Oliver Ackland) to a Thanksgiving dinner. The synopsis of "The Originals" Season 3, episode 7 in a Carter Matt report teases that the gathering is the Mikaelson siblings' attempt to discuss a truce with their first sired vampires.
The gathering could be a step in Klaus' plan to get his sister Rebekah (Claire Holt/Maisie Richardson-Sellers) back from Aurora's clutches. In the previous episode, the Strix has targeted Rebekah Mikaelson because they need all of the Mikaelson siblings in New Orleans in order for their plan to work.
Aurora, who has taken Rebekah's body, will tease in the next episode that she has a powerful leverage over Klaus. With that information, Hayley Marshall-Kenner (Phoebe Tonkin) and Freya Mikaelson (Riley Voelkel) will take matters into their own hands but their plan will lead to a deadly three-way confrontation.
Meanwhile, the new episode's synopsis further teased that Marcel Gerard (Charles Michael Davis) and Vincent Griffith (Yusuf Gatewood) will be forced to take extreme measures when they realize that Regent Davina Claire (Danielle Campbell) is in a difficult situation that she cannot get out of.
In "The Originals" Season 3, episode 6 titled "Beautiful Mistake," Lucien has acquired a dangerous cursed device from Cami O'Connell (Leah Pipes). The dark object is capable of producing an unbreakable boundary.
Aurora has revealed to Klaus that Lucien and Tristan plan to use the cursed device to lock the Originals away forever so that no one would ever harm them. In order for the plan to work, Tristan and Lucien need Davina to activate the dark object.
Lastly, the synopsis revealed that Cami will find herself confronting a dangerous new threat in New Orleans. "The Originals" Season 3, episode 7 titled "Out of the Easy" is scheduled to air on Thursday night, Nov. 19, at 9/8c on the CW Network.
Watch "The Originals 3x07 Extended Promo 'Out of the Easy' (HD)" video:
Source: YouTube/Television Promos
Contact the writer at feedback@ibtimes.com.au, or let us know what you think below.
MEET IBT NEWS FROM BELOW CHANNELS