Origin is Australia's New Favourite "Bed in a Box" featuring a Technologically Advanced Mattress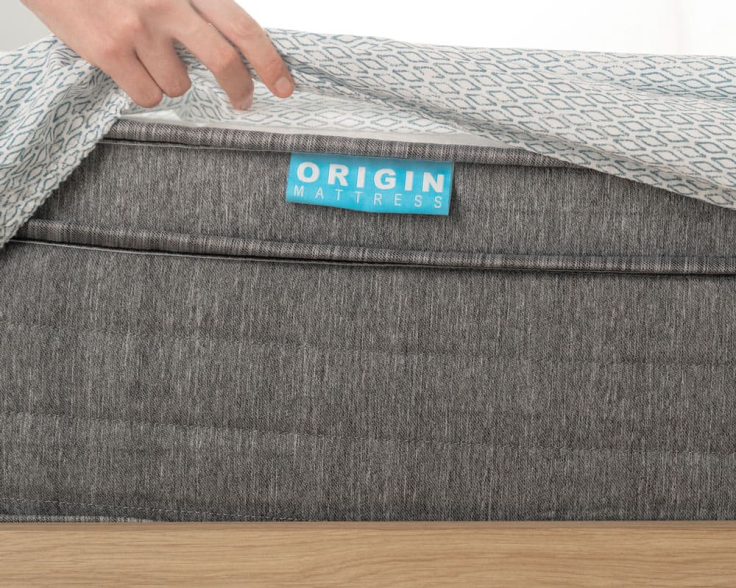 Origin is a mattress brand that is quickly gaining immense popularity in Australia for their technologically advanced, high quality mattresses. Their vision is that mattress shopping should be done without hassle and without a hefty price tag.
Most of the mattress brands used to be traditional in their approach to customers – the brick-and-mortar nature of the brands meant that customers often had to make their ways to the shops physically, review them up-front, and make a purchase. In Australia, this meant a huge inconvenience to some interested customers who live in the much secluded regions that could be miles away from the metropolises. However, Origin's "Bed in a Box" model allows customers to make their online orders remotely from the comfort of their homes, have it delivered right up to their doorstep for free, enjoy a 120-night trial while also getting to return it for free if not being satisfied. The highlight here is the delivery system – the company delivers the product all within a matter of a few days regardless of the buyer's location. Considering the country's massive land size and unevenness in the geographical densities across the regions, this is an impressive service unique to Origin.
All of these free services are what adds to their overall premium quality at an unexpectedly much lower price as compared to other mattress brands.
When it comes to the general outlook of mattresses, they seem very similar. However, their internal anatomy could be worlds apart in their differences. The flagship Origin Hybrid® Mattress boasts an advanced technology developed by a team of sleep experts in Germany, before going through numerous trials, with more than 10 different product examinations and over 100 density changes before being introduced into the market.
The Origin Hybrid® Mattress is made from the latest technology consisting of 6 layers that include cooling gel memory foam, pocket springs and natural latex. Its base of ErgoCoil Support Springs™️ allow flexibility for the mattress to accommodate the weight of the user in a nuanced manner, enhancing orthopedic support. With its CloudCool Gel-Infused Memory Foam™️ , it completes the one-of-a-kind mattress that is cool and simply comfortable on all fronts.
The main differentiating factor for Origin, however, is that it is constantly evolving to frequently adapt to the needs of the customers. The company releases their new and improved version of the product every few months. Origin actively invests 15-20% of its revenue into rigorous research and development.
"Customer experience is at the forefront of our brand's focus," says an Origin representative, "We are constantly gathering valuable customer feedback and turning this into truly transformative action by testing new components to give customers the best sleep ever. That's why thousands of happy sleepers swear by the Origin Hybrid® Mattress, and once they've slept on one, they tend to come back for more."
Currently, the company has been featured on renowned news channels such as FOX, NBC News and CBS News, and is recommended by Australian bedding experts such as Bedbuyer and Sleepys Express.
To date, Origin has become hugely successful across Germany, Australia, Singapore, Hong Kong, and Malaysia, and will be further expanding into more countries this year.
The Origin Hybrid® Mattress comes with free delivery & returns, 120-night trial, 15-year warranty, and 100% money-back satisfaction guarantee. More information can be found at https://originmattress.com.au
MEET IBT NEWS FROM BELOW CHANNELS