Novak Djokovic admits start of 2016 season is better than last year after historical win at Miami Open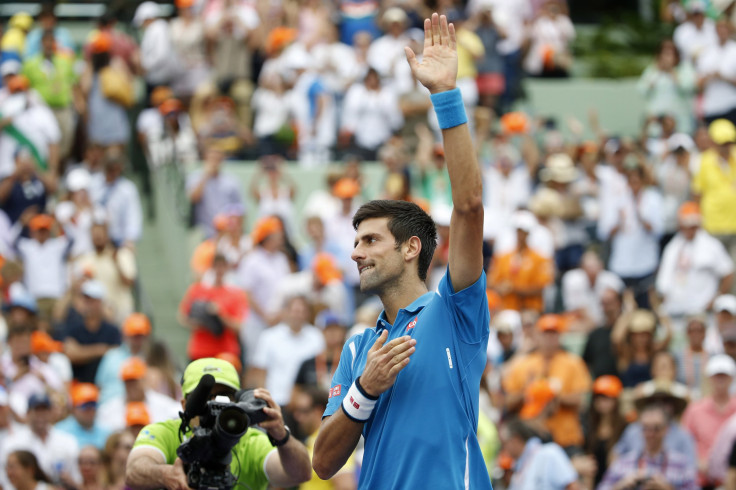 After a historical win at the Miami Open, Novak Djokovic feels his start at the 2016 season is better than his campaign last year.
Djokovic has once again written his name in the record books after winning his 28th Masters 1000 title at the Miami Open in Key Biscayne, Florida. The Serb defeated Japan's Kei Nishikori 6-3 6-3 in the final round of the tournament, marking the best the 11-time Grand Slam winner had in his career.
"This year, the start of the season has been probably even better than 2015 in terms of results, and in terms of how I feel," Djokovic said after winning his sixth and third-straight Miami Open title.
It was the third straight time that Djokovic has won Indian Wells and the Miami Open in back-to-back occasions. He has reach the final in his past 11 ATP Masters appearances and has posted an incredible 55-2 record, which includes this season's 28-1 slate.
The victory puts Djokovic in pole position for another impressive run in his next tournament at the Monte Carlo Masters, where the 28-year-old once again enters as the defending champion. However, while Djokovic is aware of his opportunities to make another remarkable run in Monaco, the Belgrade native admitted it is not his main motivation to win such tournaments.
"As I go along, and as I have achieved so much success in the last two years, I give myself more opportunities to make records," Djokovic said, reports ESPN. "So [the singles title record] is in the back of my mind somewhere. But I don't give myself that as main motivation. Because then things can go a little out of control. It can create a distraction that I don't need."
Nevertheless, Djokovic is still viewed as the favourite to be victorious in a tournament where fans would get to witness another potential masterful performance from the world No. 1.
MEET IBT NEWS FROM BELOW CHANNELS