Night milk contains 24% more tryptophan and 10 times more melatonin than day milk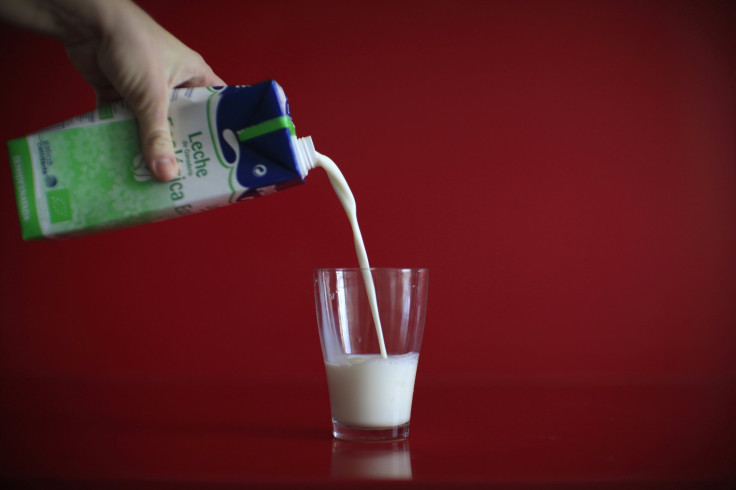 Milk collected literally at night can help improve sleep. Researchers from Sahmyook University in Seoul, South Korea say that night milk contains high levels of tryptophan and melatonin that will aid sleep, reduce anxiety and treat insomnia.
The researchers fed lab mice milk from cows milked during the day and night. Mice that received night milk were less active and drowsier than mice that consumed day milk. These mice also explored open spaces, which indicated reduced anxiety.
Melatonin is a hormone that helps control sleep and wake cycles. Very small amounts of it are found in meats, grains, fruits and vegetables. Tryptophan is an amino acid needed for growth in babies and for nitrogen balance in adults. The body uses tryptophan to make serotonin, which is thought to produce healthy sleep and stable mood..
The study's authors said that the research had demonstrated that night milk is capable of producing sedative effects, comparable to those produced by the sedative diazepam. Apparently, night milk contains 10 times more melatonin and 24 per cent more tryptophan than day milk.
These results prove that night milk can be an effective natural treatment for managing sleep-related problems and possibly an alternative treatment for anxiety disorders.
Sleep Health Foundation reports that around one in three people have at least mild insomnia. For long-term relief, taking sleeping pills isn't effective. Meanwhile, beyondblue claims that anxiety is the most common mental condition in Australia. One in four Australians will experience anxiety. Over-the-counter treatments are available but natural therapy is highly sought-after.
This new study could be the treatment everyone's looking for but other experts believe further research is needed to show that night milk really improves sleeping habits. Studies that will clarify more about the differences between night milk and day milk are also encouraged.
Contact the writer at feedback@ibtimes.com.au or tell us what you think below.
MEET IBT NEWS FROM BELOW CHANNELS